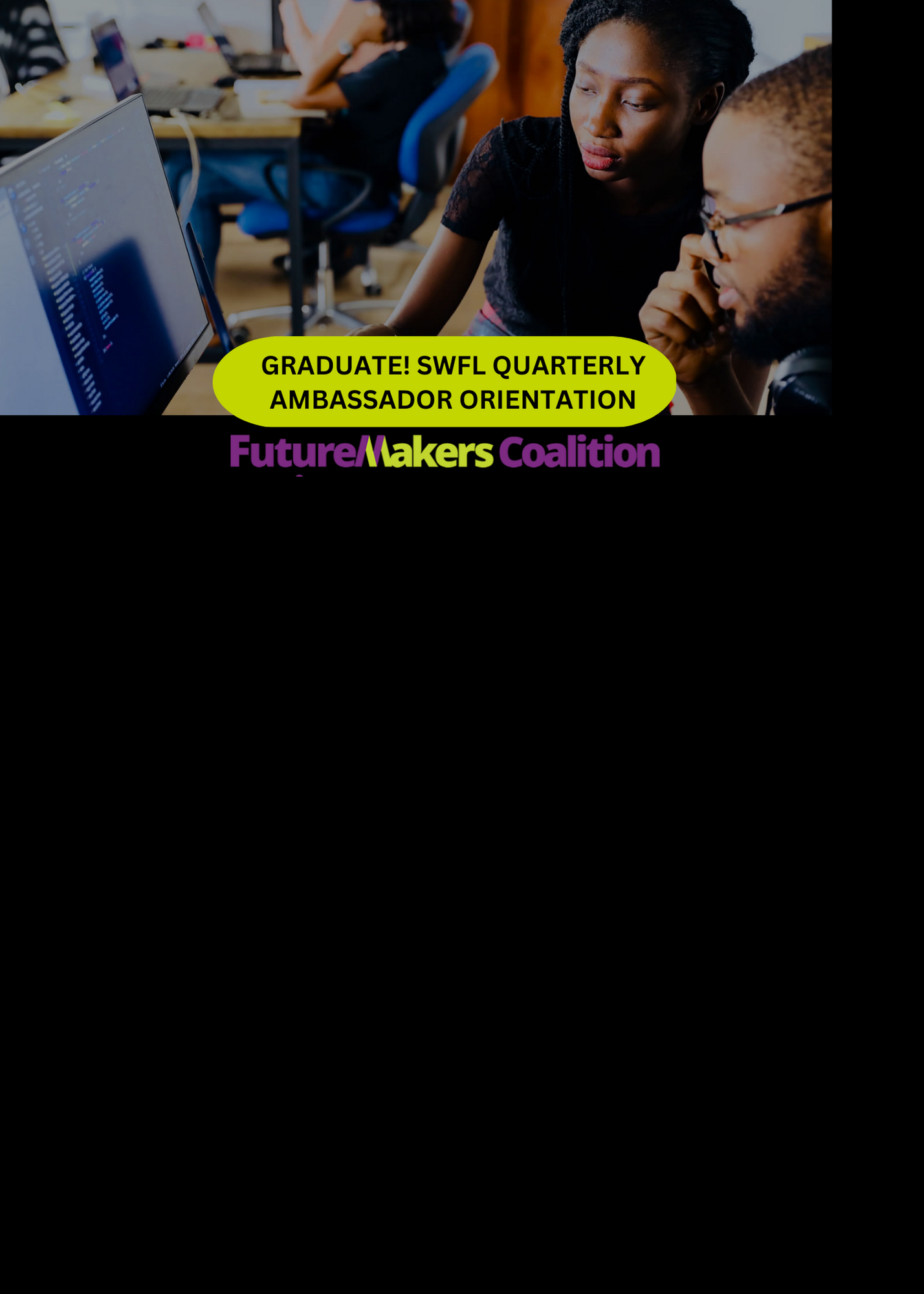 Join us to learn how YOU can connect individuals to a FutureMakers Navigator for support in completing their education.
Graduate! Southwest Florida is a free program of FutureMakers Coalition. Navigators are a neutral third party working together with all schools to support adults through completing GED, English as a Second Language, skills/trade certificates, micro-credentials, or degree programs. Navigators work alongside adult learners as they overcome barriers and navigate completing their education to start or grow a career.
We are hosting a meeting for quick information about how you can help connect those individuals to our large network of support.