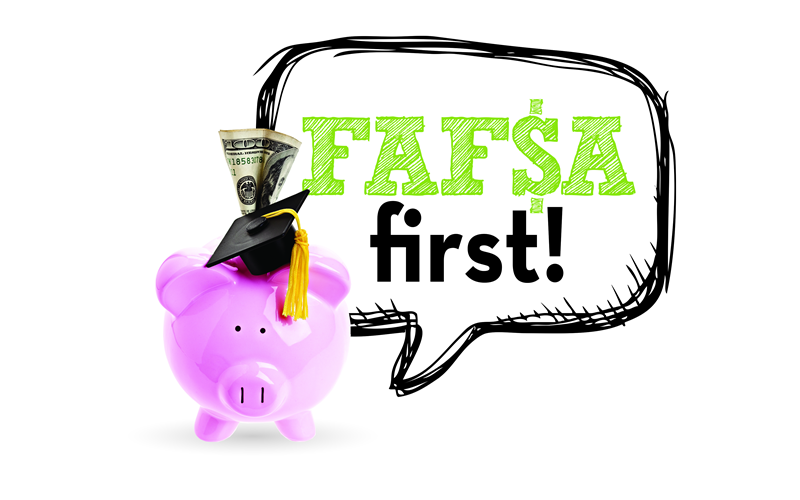 FAFSA first!, a FutureMakers Coalition campaign aimed at informing Southwest Florida high school seniors and their parents about the Free Application for Federal Student Aid, announced five winners of the #IFiledFAFSAfirst social media contest.
One high school senior each from Charlotte, Collier, Glades, Hendry and Lee counties who entered the contest has been randomly selected to receive $500 to use toward college or career school expenses. The contest winners are:
Anthony Vigliotti, Florida SouthWestern Collegiate High School, Charlotte County
Jason Mirabal, Gulf Coast High School, Collier County
Blanca Aranda, Moore Haven Middle High School, Glades County
Thalia Esquivel, LaBelle High School, Hendry County
Maria Estrada, Dunbar High School, Lee County
The contest was launched to drive social media awareness and encourage conversation about FAFSA amongst high school seniors. To participate in the contest, students created a unique post on Facebook, Twitter or Instagram, tagged five friends and FAFSA first!, and used the hashtag #IFiledFAFSAfirst.
The most recent data from Florida College Access Network shows that as of March 31, 33.34 percent of Southwest Florida seniors have completed their FAFSA. The campaign's goal is to achieve 40 percent FAFSA completion in the region by the end of the school year, a 5 percent increase over the 2015-16 school year.
The federal deadline for filing FAFSA is June 30, although colleges and universities have varying priority and filing deadlines.
Research shows FAFSA completion rates correlate with the percentage of workforce who hold degrees, certificates and high-quality credentials. FutureMakers Coalition partners throughout the region are working to educate high school seniors and their parents about the importance of filing FAFSA.
Visit www.FAFSAfirst.org to learn more about the campaign, and for information and resources about FAFSA.
About the FutureMakers Coalition
Formed in 2015 around existing regional collaborations, the goal of the FutureMakers Coalition is to transform the workforce by increasing the number of Southwest Florida residents with degrees, certificates and other high-quality credentials by 2025. The Coalition is committed to creating a cradle-to-career pathway to ensure success for traditional students and adult learners. Southwest Florida was one of 75 metropolitan areas selected as part of Lumina Foundation's Community Partnership for Attainment to increase post-secondary attainment nationwide by increasing the number of working age adults with degrees and certifications.