Lumina grant supports first-year program in Glades County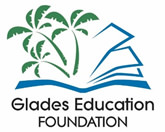 The Glades Education Foundation, a FutureMakers partner, recently reported a successful inaugural year of the AVID About Success program in Glades County.
AVID (Advancement Via Individual Determination) is an international kindergarten through college program whose mission is to close the achievement gap by preparing all students for college readiness and success in a global society. AVID was implemented in Glades County to target students in the middle of the academic spectrum in grades six through nine, who are at risk for not graduating from high school. AVID teaches skills that are necessary to be successful in school, college and career.
According to Laura M. Perry, executive director of the Glades Education Foundation, the first year of the program ushered in training of Glades County teachers at the AVID Summer Institute in Orlando and Tampa in June 2016. Teachers were trained in research-based AVID methodology, incorporating the WICOR (writing, inquiry, collaboration, organization and reading strategies) method of teaching as well as Socratic tutoring sessions facilitated by AVID tutors. These teachers were matched with students as their mentors to provide encouragement and support, which is particularly important for students who will be the first in their families to pursue post-secondary education.
"We are looking forward to this spring when students will visit college campuses and learn more about applying to college and financial aid via FAFSA completion and scholarship searches," said Perry.
In its first year, eight high school students and 201 middle school students (grades six through nine) were enrolled in the program. Fifty-five of these students are considered first generation (their parents did not attend college or a post-secondary school) to be matched with mentors.
"The Glades Education Foundation is deeply appreciative of the Southwest Florida Community Foundation's $15,000 grant to the program via the Lumina Foundation and the FutureMakers Coalition," added Perry. "Over time, we expect AVID About Success to have a tremendous positive effect on Glades County students through increased graduation rates, increased FAFSA completion, and increased entry and completion of post-secondary education, which will help Glades County grow and prosper."
AVID About Success in Glades County plans to continue to expand its reach to include additional grade levels each year. In the 2017-2018 school year, AVID About Success will expand to include AVID Elementary in grades four and five, AVID Middle in grades six through eight and high school AVID in grades nine and10. Each additional year of AVID beyond 2018 will see AVID continue to expand in high school until students in grades nine through 12 are served. As students continue to learn AVID strategies, the Glades Education Foundation expects to see more FAFSA forms completed, more students matched with mentors and an increasing graduation rate in Glades County.
The goal of the FutureMakers Coalition is to transform the workforce by increasing the number of Southwest Florida residents with degrees, certificates and other high-quality credentials by the year 2025.
In 2016, Southwest Florida was one of 75 metropolitan areas selected as part of Lumina Foundation's Community Partnership for Attainment to increase post-secondary attainment nationwide by increasing the number of working-age adults with degrees and certifications.
The Southwest Florida Community Foundation serves as the anchor organization for the Coalition. The FutureMakers Coalition encourages residents to join and support this community-changing initiative. For more information, visit www.futuremakerscoalition.com, call 239-274-5900 or email Tessa LeSage at [email protected].
Contact: Melinda Isley, APR, m.creativepr, 239-274-7736, cell: 239-565-1630, [email protected]