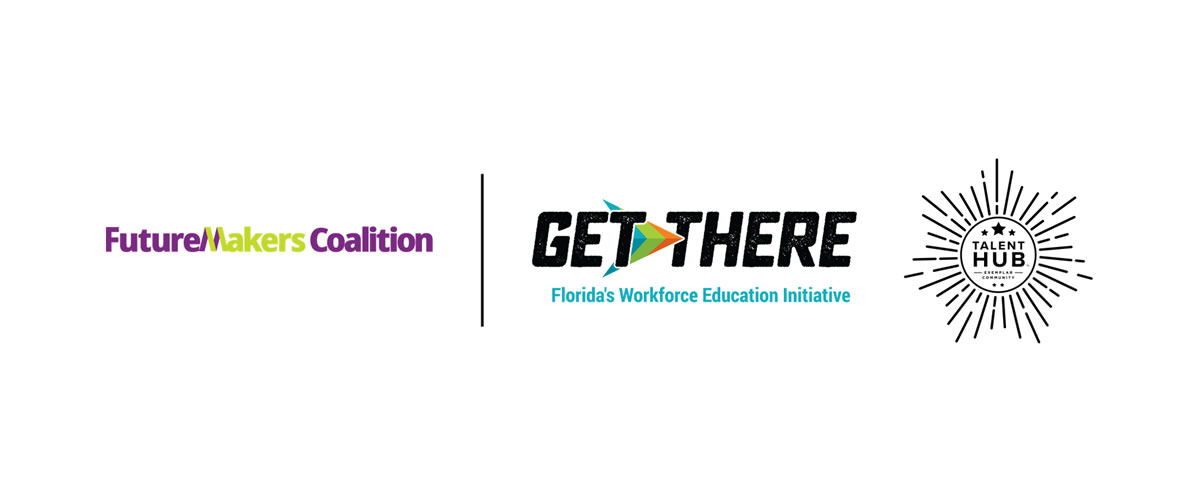 FutureMakers Coalition has released its 2021 Partnership Health Report.
FutureMakers Coalitions' goal is to transform Southwest Florida's workforce by increasing the percentage of working age (25-64 year old) adults that hold the post-high school credentials to 55 percent by 2025.
"We are really pleased with the results of our latest partnership report and the outcomes are better than we could have imagined," said Tessa LeSage, FutureMakers Coalition director, Collaboratory. "The report shows that partners have gone beyond networking. They believe in and are making changes in their work and organizations because of our collaboration and shared goals."
Highlights of the report include:
97 percent of partners said that their partnership with FutureMakers Coalition has the potential to make a significant impact on the region's educational and economic well-being.
88 percent of stakeholders feel that their partnership with FutureMakers provides them with the data required for decision-making and continuous improvement.
92 percent of partners that read our monthly newsletters find them useful. We started sending these newsletters out based on responses to our last partnership health assessment.
60 percent of partners have changed their work since they started their partnership with FutureMakers Coalition.
41percent of partners said they have changed policies or practices because of their work with FutureMakers. According to the survey responses, two of the most common changes have been equity and diversity policies and practices that focus on how to better serve students.
The full report is available at https://www.futuremakerscoalition.com/reports/.
FutureMakers Coalition aims to transform Southwest Florida's workforce by increasing the proportion of working age adults with college degrees, workforce certificates, industry certifications and other high-quality credentials to 55 percent. The Coalition has grown to over 250 active FutureMakers representing business, education, government, nonprofits, philanthropy, residents, and students across Glades, Hendry, Collier, Lee, and Charlotte counties.
In January of 2020, Southwest Florida was designated a Talent Hub by Lumina Foundation in partnership with The Kresge Foundation.
FutureMakers Coalition encourages businesses to join and invest in sustaining this community-changing initiative by visiting https://www.futuremakerscoalition.com or emailing Tessa LeSage at [email protected].
Collaboratory is committed to coordinating the solving of all of Southwest Florida's social problems on an eighteen-year deadline including homelessness, poverty, mental illness, racism, illiteracy and more. We plan to do this with the entire community working together including people of all ages, colors, beliefs and imaginations across all five counties. We're committed to coordinating all of this on a massive scale, in the way NASA coordinated the hundreds of thousands of businesses, universities, institutions and people to get us to the moon in nine years. We're not oblivious to people saying this is ridiculous, insane and crazy but we're driven by the inspiration of all those great figures in history who have come before us to achieve things no one ever thought remotely possible. Steve Jobs' observation sums it up for us: "The people who are crazy enough to think they can change the world are the ones who do." We're building the largest, most democratized living laboratory for community problem-solving in history.
Collaboratory was founded in 1976 as the Southwest Florida Community Foundation. It has made over $83 million in grants since then and is home to more than 400 philanthropic funds. It is upon that legacy of a commitment to community we plan to fulfill on that mission at the level of its greatest expression. As Collaboratory, we will finish what we started.
To learn more and get involved, call 239-274-5900 or visit www.collaboratory.org.