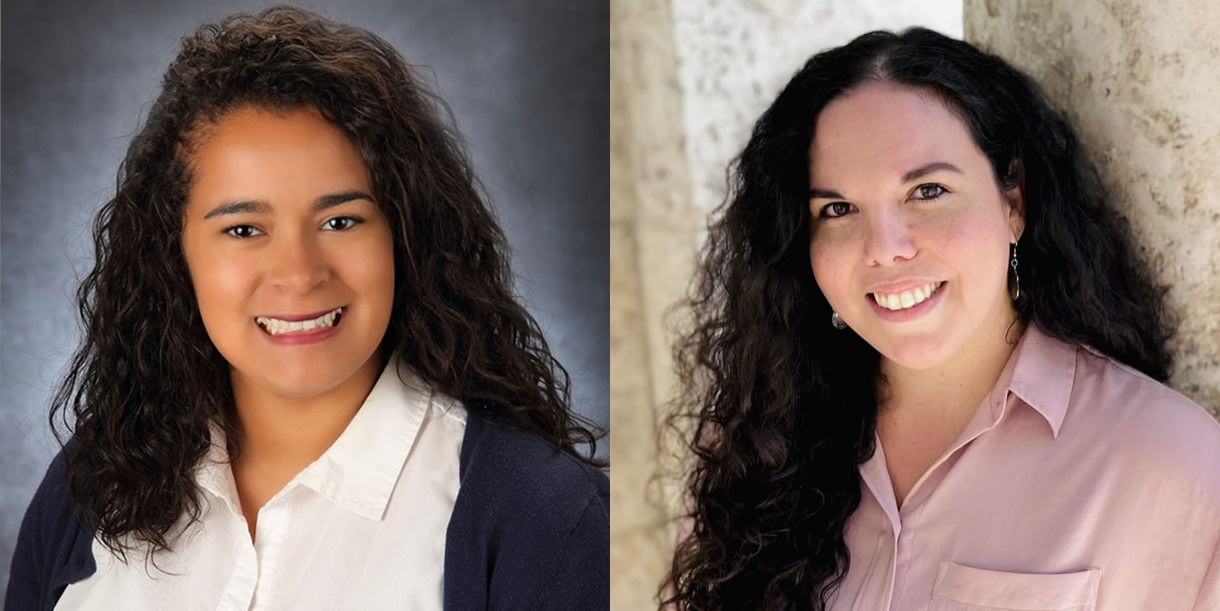 April Mesa and Shallyn Sims have joined FutureMakers Coalition as Navigators.
These two new positions are part of a $300,000 grant from Bank of America created and funded by the bank's multi-year commitment to further FutureMakers Coalition's goal of transforming Southwest Florida's workforce by increasing the percentage of working age (25-64 years old) adults who hold post-high school credentials to 55% by 2025.
As Navigators, Mesa and Sims will help connect adults to training programs and find students who previously attended college but did not complete a credential or certification.
Modeled after The Graduate Network's successful programs in Nashville and Detroit, FutureMakers expects these positions will bolster the region's training and degree programs by boosting their enrollment as well.
Mesa, a Louisiana native, moved to Southwest Florida as a child and was part of the first graduating class at Dunbar High School, going on to earn a bachelor's degree at Florida SouthWestern State College. She has previously worked as a teacher for VIPKid, Inc. and for non-profit organizations in the community. Most recently she worked as a mentor for refugee youth, helping young adults navigate the school system and align career pathways with future goals.
Sims is a current FGCU-Complete student and began her career in nonprofit education working for Teach for America-St. Louis. She worked for both Walsh University and Florida Gulf Coast University. She has over eight years of experience in the education sector.
Recently, Bank of America announced its expanded $1.25 billion, five-year commitment to help advance racial equality and economic opportunity. The bank's support of organizations like FutureMakers is a direct result of this commitment, which focuses on direct action in communities of color where systemic, long-term gaps have existed, and significant change is required to achieve sustainable progress.
FutureMakers Coalition is a regional collective impact initiative that has been designated a Talent Hub by Lumina Foundation in partnership with The Kresge Foundation to support local efforts to increase educational attainment. Formed in 2015 around existing regional collaborations, the Coalition is committed to creating a cradle-to-career pathway to ensure success for traditional students and adult learners. FutureMakers Coalition was one of Lumina Foundation's 75 national Community Partners in Attainment and is a member of the National Talent Network. Collaboratory provides backbone/administrative support to FutureMakers Coalition.
FutureMakers Coalition encourages businesses to join and invest in sustaining this community-changing initiative by visiting https://www.futuremakerscoalition.com or emailing Tessa LeSage at [email protected]. Contributions can be made online by visiting tinyurl.com/y2ktnpgz.