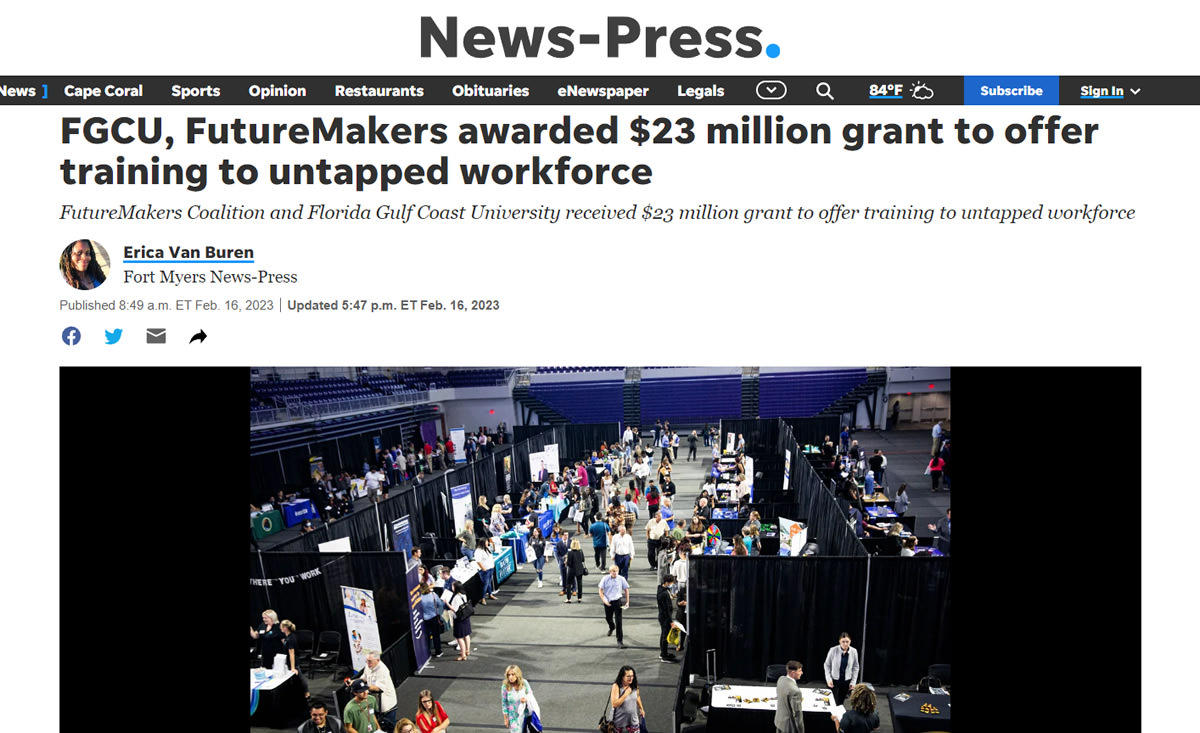 The FutureMakers Coalition and Florida Gulf Coast University are united in an effort to help connect workers with the necessary training to attain better careers while meeting the workforce needs of employers.
"FutureMakers is a sub-awardee of the $22.9 million grant," said Tessa LeSage, FutureMakers Coalition Director at Collaboratory. "We are leveraging our more than 140 cross-sector partners to help increase the number of people that have the credentials needed to get into one of the four sectors that the pipeline is addressing."
What industries need workers?
The four target industries for the Equitable Jobs Pipeline are health care, manufacturing, K-12 public education and logistics. The project is being funded by the United States Department of Commerce.
LeSage said logistics is an emerging industry in Southwest Florida.
"Sometimes it's (logistics) associated with manufacturing," said LeSage. "We've got companies like Uline that recently moved here. We have Scotlynn and the prospects of Airglades Airport out in Hendry County. There is a lot of potential for growth in the movement of goods through and from this area. It's an emerging industry here in Southwest Florida."
Who will be helped?
More than 1,700 local job seekers from underserved populations who face barriers to education, employment and career advancement will be able to benefit from this program.
"We are assisting with understanding the skills gaps from employers," said LeSage. "We are working with education partners to develop needed programs. And we are working with individuals who need to reconnect with education and training programs."