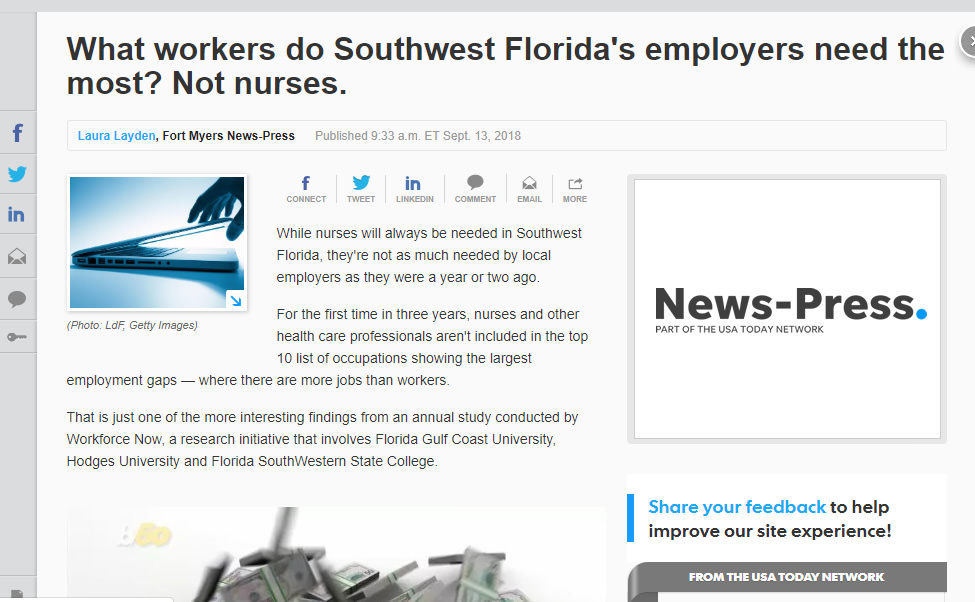 While nurses will always be needed in Southwest Florida, they're not as much needed by local employers as they were a year or two ago.
For the first time in three years, nurses and other health care professionals aren't included in the top 10 list of occupations showing the largest employment gaps — where there are more jobs than workers.
That is just one of the more interesting findings from an annual study conducted by Workforce Now, a research initiative that involves Florida Gulf Coast University, Hodges University and Florida SouthWestern State College.
So what are the occupations with the largest gaps now? Local employers need everything from retail supervisors to landscapers to maids.
Here's the top 10 list: