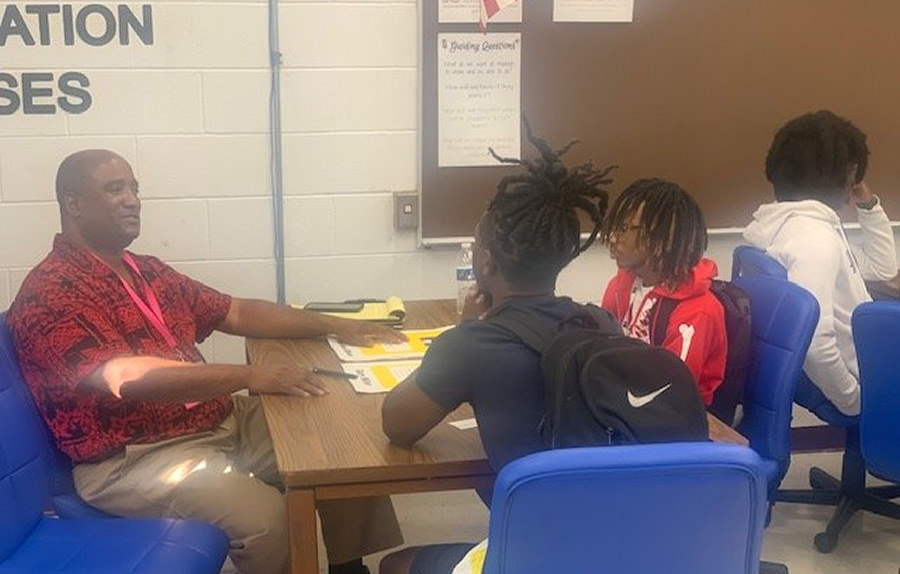 In the fall of 2021, Hendry County School Superintendent and Clewiston native Mike Swindle made a commitment to tackle an education challenge in his district. His goal, increase high school graduation rates in rural Hendry County, Florida. As a pilot project to understand what it would take to achieve that goal, he gathered dedicated educators as well as community mentors to help 13 Clewiston High School students, would not have otherwise been able to graduate, do just that.
In January 2022, the group identified 30 black male high school seniors who were in danger of not graduating by May. A majority of them needed help with standardized tests. With the extra supports, many would be able to meet their graduation requirements. This left 13 that were still off track and wouldn't graduate on time.
According to Swindle, one male was nine credits short; several of them had not come close to passing state standardized tests; several others were multiple credits short and some of them had attendance issues including one student that had missed a total of 62 days of school.
The team went to work figuring out how to help them individually achieve graduation so their futures wouldn't be left in doubt. By May, all but four of the original 30 students identified graduated and the four remaining students are still eligible and the work needed to fulfill their credits, take the General Educational Development Test (GED) and earn a high school equivalency credential.
"What Mike and the team at Clewiston High School accomplished is a perfect example of what FutureMakers Coalition is all about," said Tessa LeSage, FutureMakers director, Collaboratory, which is serving as the backbone organization for FutureMakers Coalition. "This shows the impact of what we can do when we work together putting an intentional focus on the pre-K to 12 part of the talent pipeline. This team moved the needle toward our goal of creating a robust and sustainable workforce for the region by uncovering the level of supports some students need to graduate. A diploma is a required step along the pathway to a well-paying job."
Swindle and the Hendry County School District has been part of FutureMakers Coalition since 2015. FutureMakers Coalition aims to transform Southwest Florida's workforce by increasing the proportion of working age adults with college degrees, workforce certificates, industry certifications and other high-quality credentials to 55 percent by 2025.