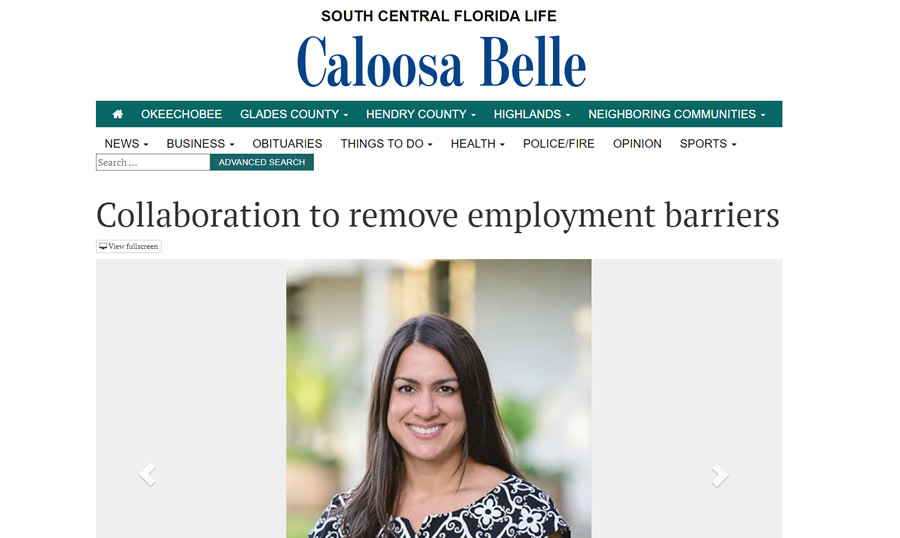 Jobs and corresponding workforce demands are increasing dramatically in Hendry and Glades counties in anticipation of the completion of Airglades International Airport. On its own, this project is expected to add 1,400 jobs by 2024 and will attract additional opportunities for economic development.
Furthermore, the counties have grown training opportunities, including tremendous educational collaborations to expand programming and partnerships within the community. Even with these expanding community assets, we need to do more to meet employer demand for workers and change lives in our rural communities.
Creating solutions to help job seekers secure the necessary credentials and skills to be successful in Hendry's and Glades' economies is vital to the future. That's why Florida Gulf Coast University (FGCU) in partnership with FutureMakers Coalition at Collaboratory will develop and implement the Southwest Florida Equitable Jobs Pipeline. The pipeline is the result of eight years of efforts laying the foundation for a game-changing workforce development investment – $22.9 million from the U.S. Economic Development Administration's Good Jobs Challenge, part of the American Rescue Plan. This award is among 32 recipients to be funded from 509 applicants, a historic achievement for Southwest Florida's workforce and economy.
Developing our local talent relies on three pillars: locating the regional talent, understanding the skills gap, and developing the appropriate plan to meet the needs of businesses and the workforce. To that end, the Southwest Florida Equitable Jobs Pipeline will focus on four transforming industry sectors – health care, manufacturing, logistics and K-12 public education – to meet many challenges ahead.
The Southwest Florida Equitable Jobs Pipeline targets underserved populations who face multiple barriers to education, employment and career advancement. These barriers can seem unbeatable to those facing them and, conversely, be invisible to those who have access to greater resources.
This initiative will recruit job seekers within these communities into pipelines that lead to industry-recognized credentials and a career with local employers. By strengthening our regional collaboration through this work, we expect to find long-term community solutions to address these barriers.