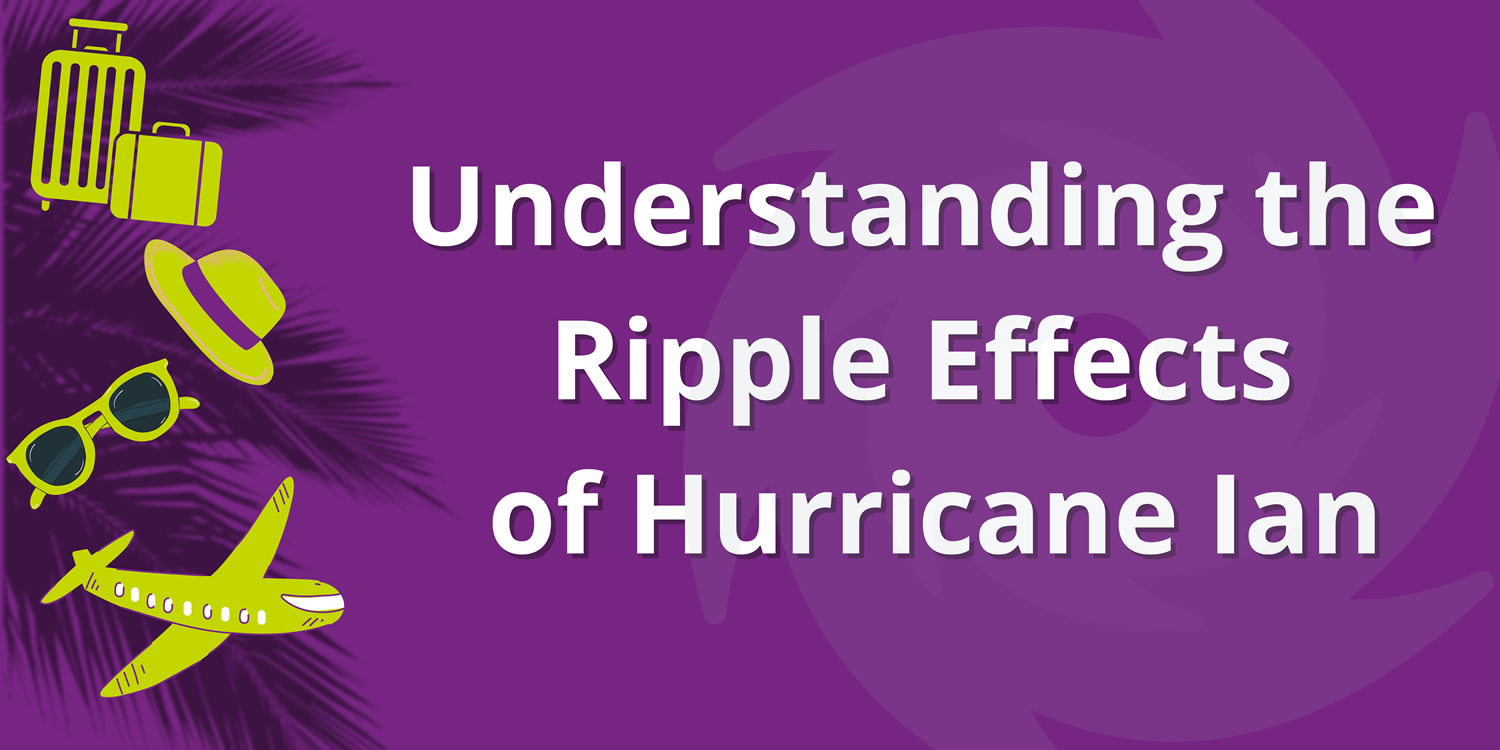 Just as Southwest Florida (SWFL) was emerging from the COVID-19 pandemic, the region experienced a direct hit from hurricane Ian on September 28, 2022, leaving many neighborhoods – Fort Myers Beach in particular – unrecognizable. The effects of such a devastating natural disaster are widespread and deep, and recovery will take many years to come. In a region that is so dependent on the Accommodation and Food Service industry, one critical gauge of Ian's direct effect can be measured in Tourist Tax Revenue (Figure 1).
The Tourist Tax Revenue data is reported monthly from each of the three visitor convention bureaus in Charlotte, Collier, and Lee counties.  It is important to note that the data represent ONLY the bed tax collections that are imposed on short-term rental stays (less than 6 months) at establishments such as hotels, motels, resorts, and Airbnb's.  It is safe to say, however, that the ripple effects of hurricane Ian are much, much broader.  For example, bars and restaurants in the entire region are also feeling the hit – not only from the extensive damage and/or destruction of property and resulting loss of jobs (especially on Fort Myers Beach) – but also the loss of tourist revenue in areas not directly impacted by Ian.  Following the ripples out even further, other top industries in the region that rely on the seasonal influx of tourists – e.g., the Retail, Arts, Entertainment, and Recreation, Real Estate and Rental and Leasing, and Transportation industries – are also trying to cope with the loss of critical tourist revenue.  Many businesses canceled their seasonal hiring plans or laid-off some year-round employees.  (On a recent taxi ride to the SWFL airport, the driver commented that their seasonal business is "down 30%" and the company is trying to equally distribute the limited fares among its employees in order to avoid lay-offs.)  Finally, several public and private schools, especially in Lee County, were temporarily closed (some for the long-term while options are discussed to either repair or demolish and rebuild damaged structures), once again disrupting the school year for many students and the numerous education support staff.
The FutureMakers Coalition, in collaboration with its many partner organizations, will continue to monitor and attempt to quantify the scope of Ian's impact.  On a larger scale, for example, will Ian's devastation foster a shift in overall population growth and the proportion of skilled workforce in the region?  What about the supply of available housing for the region's workforce?  What types of jobs were lost, either temporarily or permanently?  Do some industries actually grow or expand due to Ian's impact?  COVID and Ian delivered a hefty one-two punch to the SWFL region.  But if past is prologue, the talented and committed individuals among the FutureMakers' network of professionals will rise to the challenge!