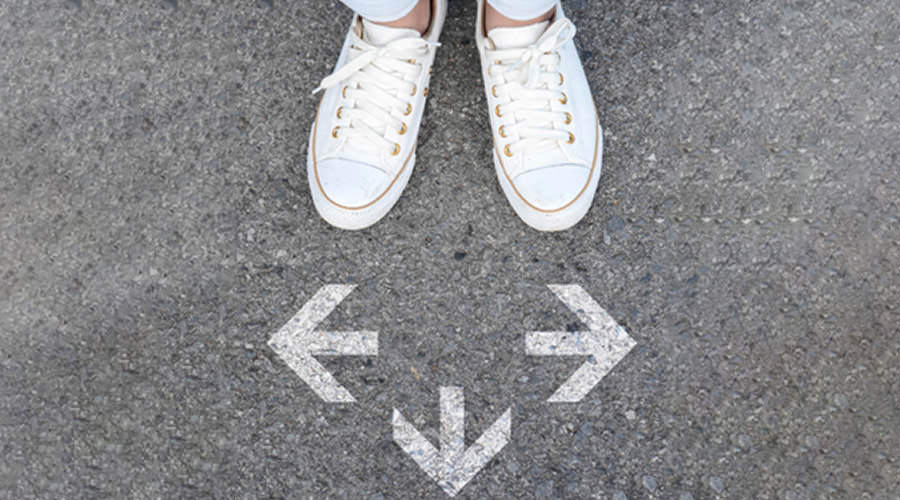 As high school seniors approach graduation, many are contemplating their next steps. Some of these graduating seniors may be asking themselves whether college is really "worth" it. The answer to that question has become more complicated over time. On one side of the coin, the answer seems to be clear. Figure 1 illustrates how the median family income increases with a higher educational attainment of the householder. For example, a householder whose highest educational attainment is a high school diploma earned a median family income of $61.9K in 2019, compared to $83.1K (or 34% more) for a householder with a 2-year Associate degree and $121.2K (or 96% more) for a householder with a Bachelor's degree.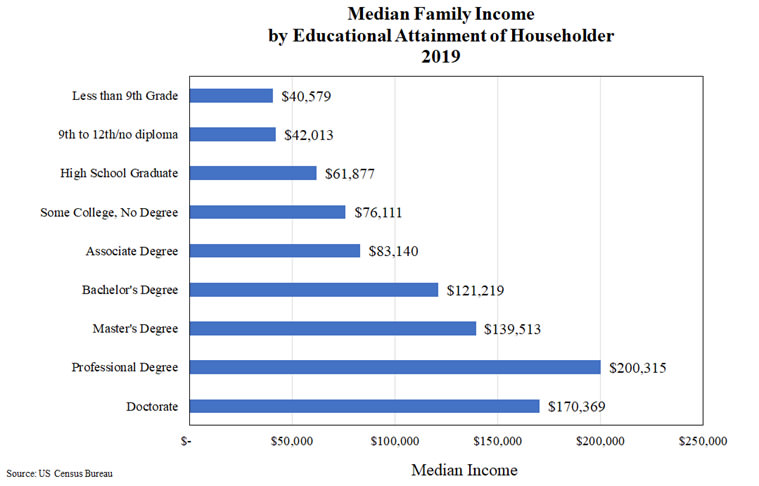 Combine this median income information with the persistent trend that an increasing number of future jobs will require a high-quality credential beyond a high school diploma, then the answer to the question should be a "no brainer" – yes of course, college is worth it.
The other side of the coin, however, paints a more muddled picture.  The news is filled with stories of the high cost of college tuition and the burdens of mounting student debt.  For example, median household income (adjusted for inflation in 2019 dollars) rose 6.5% between 2000 and 2019, (https://www.epi.org/blog/by-the-numbers-income-and-poverty-2019/).  Compare that to the data in Figure 2 that illustrates 20 years of tuition changes, as reported to U.S. News in their recently released 2022 Best Colleges rankings (https://www.usnews.com/education/best-colleges/paying-for-college/articles/2017-09-20/see-20-years-of-tuition-growth-at-national-universities).  In summary, between 2000 and 2022:
The average tuition and fees at private National Universities have jumped 144%.
Out-of-state tuition and fees at public National Universities have risen 171%.
In-state tuition and fees at public National Universities have grown the most, increasing 211%.
(The dollar amounts in Figure 2 have not been adjusted for inflation. However, tuition and fees at four-year National Universities have significantly outpaced inflation; the total consumer price index inflation increased by around 54% from July 2001 to July 2021, according to the U.S. Bureau of Labor Statistics.)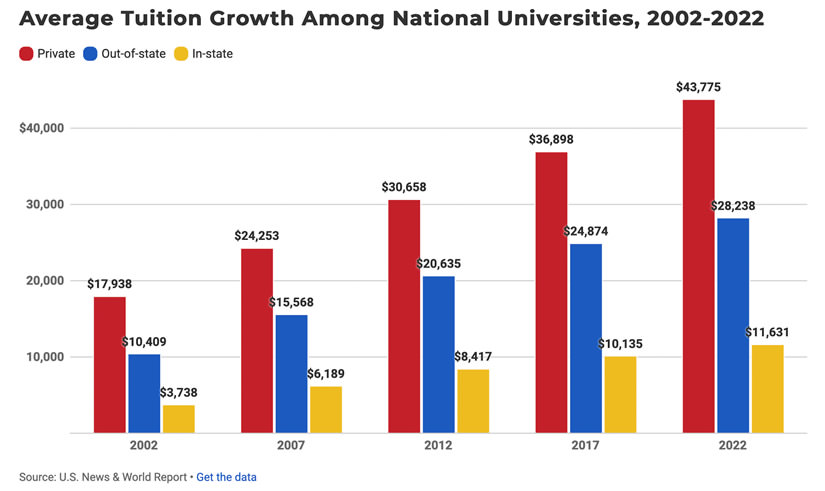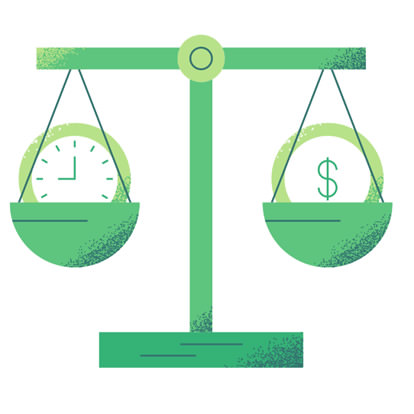 Fortunately, as the higher education landscape has grown more complex, the number of financing options (both federal and private) and loan repayment plans have increased.  Students can work with their guidance counselors and other available school resources to identify the options that work best for them.  In addition, higher education institutions and technical colleges have introduced numerous part-time and on-line programs that accommodate the flexible needs of working adult learners.  Finally, businesses of all types, which are in desperate need of well-qualified workers, are also responding to the challenge by creating innovative business-education partnerships with the regional educational institutions, as well as offering education assistance as part of their employee benefits packages.  One example is Lee Health, one of Southwest Florida's largest employers, which offers tuition reimbursement for eligible full-time employees and sponsors an annual Education Award Program that is available to its current employees, volunteers, and their family members, and Lee County residents interested in pursuing a career in health care (https://bonitasprings.floridaweekly.com/articles/education-grants-help-recruitment-and-retention/).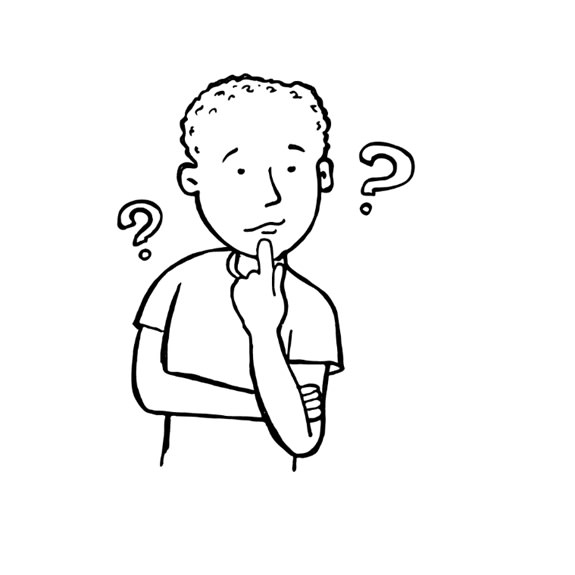 Is college really worth it?  The vast majority of experts agree that, YES, despite these many challenges, the "return on investment"-an employee's future earnings compared to their investment in education-is extremely favorable.  On a more personal level however, whether starting with a skill-specific certificate or a college program, students must learn to appreciate that learning is a life-long journey.  Advances in technology alone guarantee that, no matter what industry or business sector, their first jobs out of high school (or college) will most likely NOT be their last jobs.  Employees must continually grow in their professional knowledge and skills in order to keep pace with a quickly evolving workplace.  The FutureMakers Coalition is working diligently with its network of talented education and business partners to make a student's first step in that journey an easier one.