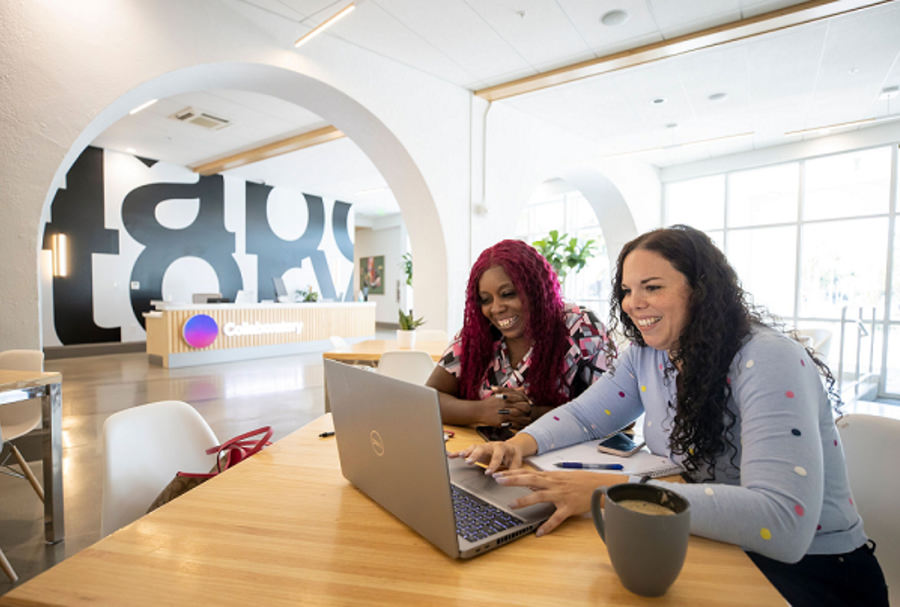 The path to college or a professional credential can be complex for any student to navigate.
It can be especially daunting for adult learners interested in pursuing a degree or certificate that will allow them to start a new career — or advance in their current job.
Enter FutureMakers Coalition's Graduate! Southwest Florida Navigators program, which was established earlier this year and provides support for "reconnectors," adults in the region interested in improving their career prospects through education and training opportunities.
"There are lots of different paths to get you to your goals," said April Mesa, coordinator of FutureMakers' Navigators program. FutureMakers Coalition is the local college access network serving Lee, Collier, Hendry, Glades, and Charlotte counties in Southwest Florida. "We want to present those paths, and help you pick the best one.
"Not knowing where to get help is not going to be an issue."
In addition to coordinating the program, Mesa was the first (and only) full-time Navigator when the program kicked off this past January. Participants are asked to complete an intake form on FutureMakers' website.
"We work to figure out where they are, where they want to be, and what career best aligns with their skills and interests," Mesa said. "Once we figure out the program they want to get into, we create a checklist of things they need to do."
The services provided by Navigators include:
Assistance with Exploring Degrees & Certificates
College Application and Enrollment Assistance
Financial Aid Application Assistance
Transfer Planning
Career Exploration
Transcript Evaluations
1-on-1 Advising
College and Career Presentations
FutureMakers has relied on its partners in the SWFL community to help spread the word about the Navigators program, which also supports adult learners who are looking to upskill and advance in their current careers.
"We have 'ambassador trainings' where we invite community partners to come and learn how they can identify when someone could use Navigator support," Mesa said. This has led to collaboration with partners like Lee Health and The Housing Authority of Fort Myers; Mesa connected with workers from those two organizations and helped them get the accreditation needed to advance their careers.
According to Mesa, the Navigators program has served more than 400 reconnectors as of November 2022. There are currently four full-time Navigators (including Mesa) and one-part time Navigator in the program. Three of the full-time Navigators joined the program earlier this fall, and they were quickly put to the test when SWFL residents came calling for support in the wake of Hurricane Ian.
"That was obviously a rough start for our new Navigators with the hurricane, but they've told me that seeing how they were able to make a difference (for reconnectors) really helped them heal," Mesa said.
Alex Breault joined FutureMakers earlier this year and is the LCAN's Partnerships Manager. She witnessed firsthand the impact of the Navigators program in the wake of the storm.
"April and her team helped deliver supplies, gave people gas to help them get to a shelter….the help they've given the reconnectors has been unbelievable," Breault said.
Breault also noted that storm damage to popular tourist areas in the region — including Fort Myers Beach and Sanibel Island — has left many hospitality workers in need of new jobs. To address this, FutureMakers is working with the Lee County Visitor & Convention Bureau to help workers put their customer service skills to a different use.
"With hospitality workers, the other common area or industry sector that they can pursue is health care because of the customer service/bedside manner aspect," Breault said. "We are working together to help those individuals with re-skilling."
While the impact of the storm continues to be felt in the region, Mesa said she and her team are focused on removing as many barriers as possible for reconnectors.
Upon realizing that one online learning lesson was only available in English, Mesa ensured it was translated into Spanish and Creole to better serve all the reconnectors in the region. The incident served as a reminder to never overlook a crucial first step in connecting with the community you serve.
"You really have to be able to understand where people are in order to help them," Mesa said.