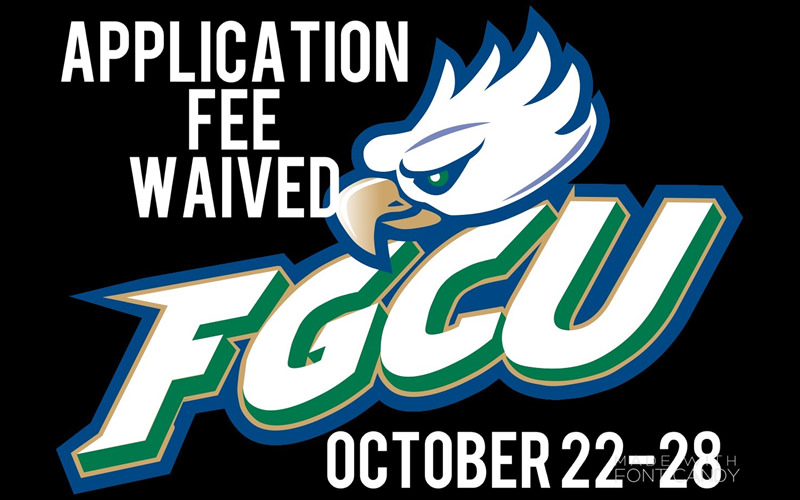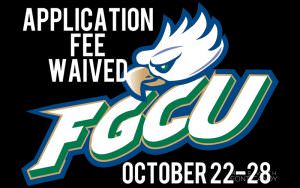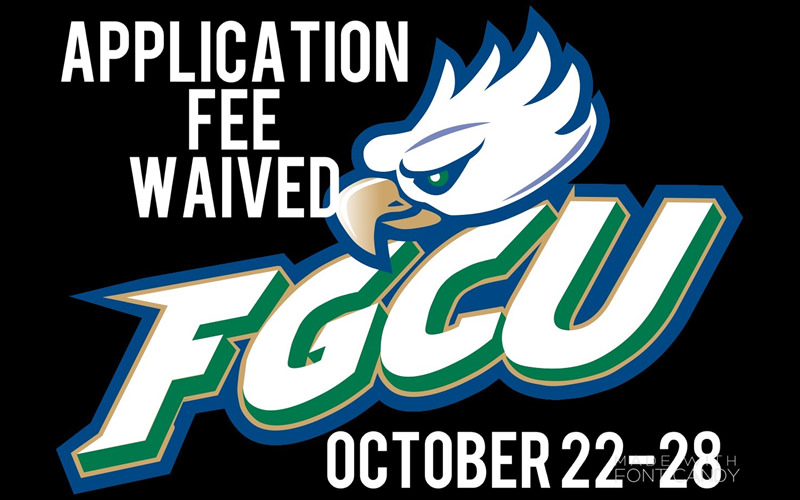 With millions of Florida families still recovering from the impact of Hurricane Irma in September, Florida Gulf Coast University wants to help students who might be affected continue to plan their future education and so the University will waive its usual $30 application fee for all Florida residents the week of Oct. 22-28.
The idea for the No Application Fee Required Week started when Champions for Learning, an education-advocacy organization in Collier County, was considering a free-application week for students in that county due to financial hardships caused by Irma. When the idea was brought to FGCU President Mike Martin, he not only embraced it, but recommended expanding the offer to students throughout the state.
"We discussed doing something to assist students who live in our five-county Southwest Florida region after seeing how Irma disrupted the lives of many families," said Martin, who became FGCU president in July. "But after considering how Florida Power & Light has said this storm caused the most widespread damage in its history — affecting all 35 Florida counties it serves — we decided the right thing to do was waive the application fee for all state residents. Every little bit helps in times of crisis."
Martin and the rest of the FGCU community saw firsthand the stress Irma caused as the University served as an evacuation shelter for Southwest Floridians before and after the storm. FGCU assisted the National Guard, Red Cross and Lee County officials in operating shelter spaces at its main athletics venue, Alico Arena, along with two of its academic halls, even taking in special-needs patients and pets among more than 2,000 evacuees.
Since the storm, with many Southwest Florida residents and agencies in need of assistance with everything from clearing debris to getting needed supplies, FGCU students and staff have stepped up repeatedly to volunteer in the community as the region recovers. The free application week is just another way the University sees it can serve.
"We hope it will encourage students to apply earlier, reduce the financial burden on their families, and remove the waiver-process burden from high school counselors — many of whom are still dealing with post-hurricane students without permanent housing," said Dean Batchelder, associate director of undergraduate recruitment at FGCU.
Applications must be submitted between Oct. 22 and Oct. 28 to qualify for the fee waiver. Visit fgcu.edu/irmawaiver.
-FGCU-
For more information, contact Dean Batchelder, associate director of undergraduate recruitment, at [email protected] or (239) 745-4449.