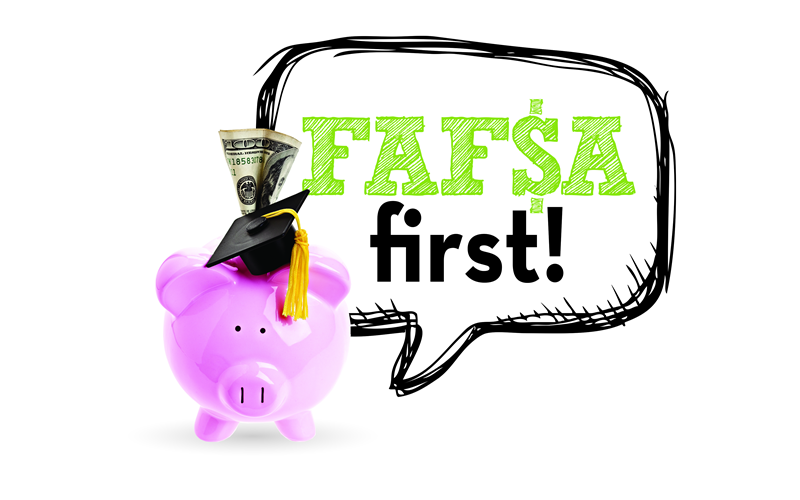 It's time for high school seniors and their parents in Charlotte, Collier, Glades, Hendry and Lee counties to fill out the Free Application for Federal Student Aid by visiting www.fafsa.gov.
During the 2021-22 academic year, the region had 4,951 students complete a FAFSA application, for a FAFSA completion rate of 38.8 percent. The region's FAFSA completion rate has steadily declined since the 2016-17 academic year and remains below the state FAFSA completion rate of 43% in 2021-22. Several factors have played a role in the decline including the economic impact of Hurricane Irma, the blue/green algae and red tide events, and the COVID- 19 pandemic. Regionally, funding was lacking to amplify the FAFSA first! campaign, which had a positive impact on completion prior to 2017. Certainly, the impacts of Hurricane Ian mean that local students will need more support than ever to be encouraged and educated to fill out the form.
In the 2020-21 academic year, more than 1.7 million high school graduates nationally did not fill out the FAFSA. Just under half of those graduates — approximately 813,000 students — were Pell Grant-eligible, according to data from the Office of Federal Student Aid. But not filling out the FAFSA means no aid.
The total amount of Pell Grant dollars these students left on the table was $3,749,568,893. The average amount of money that would have been awarded to each student was $4,477 nationally.
FAFSA is the only way to apply for federal student aid and is the largest provider of student financial aid in the nation. Each year, the federal government provides more than $150 billion in financial aid (grants, work-study and loans) for college and career school. To apply for this aid, every high school senior who plans to attend college or career school must complete the FAFSA. State governments and many colleges, career schools and private organizations also use FAFSA information to determine additional financial aid awards.
The FAFSA is available as of Oct. 1. File the FAFSA now, so you can receive financial aid award offers from schools sooner and make informed decisions about college or career school affordability.
Parents and applicants can use their 2021 Income Tax Return information. The process is easier because you should already have your 2021 income tax information. You can even use the IRS Data Retrieval Tool to import your tax information directly from the IRS website into your FAFSA to avoid errors.
FutureMakers Coalition launched an updated FAFSA first! website at www.futuremakerscoalition.com/fafsafirst.
FutureMakers Coalition encourages businesses to join and invest in sustaining this community- changing initiative by visiting www.futuremakerscoalition.com or emailing [email protected].