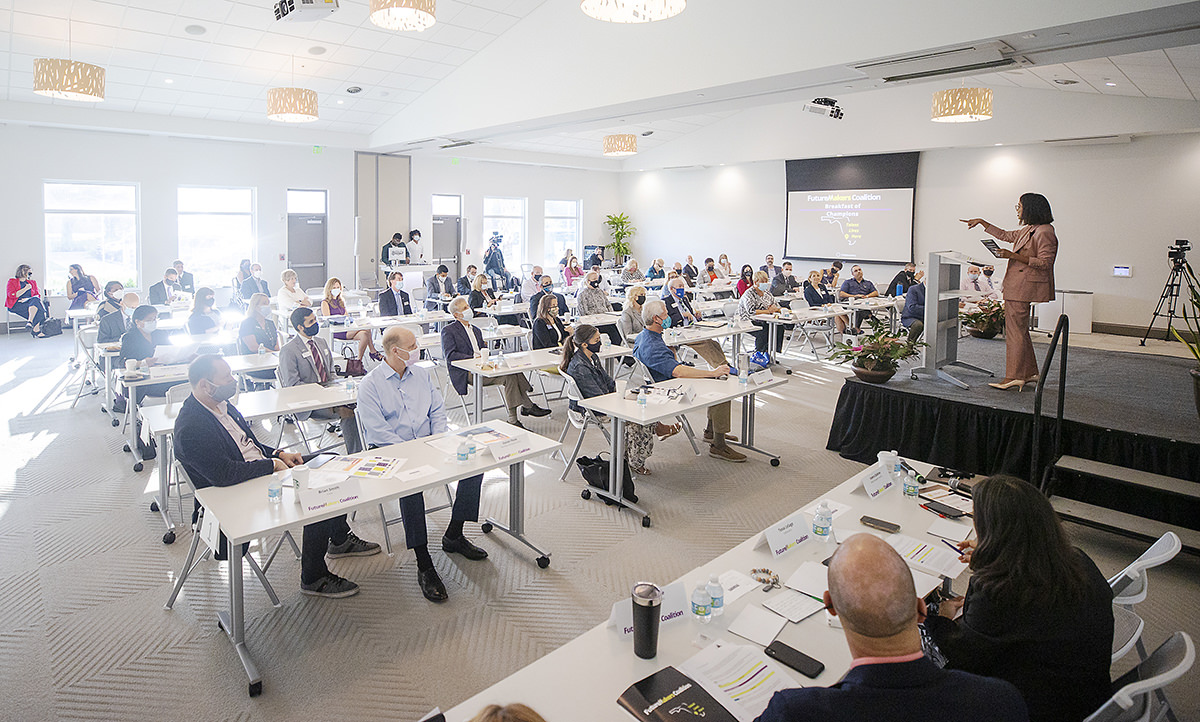 The 2021 FutureMakers Coalition Champions Meeting took place in person and virtually earlier this month. More than 70 people attended in person, while 111 participated via Zoom and 176 via Facebook.
The theme of this year's meeting was "Talent Lives Here."
The FutureMakers Coalition aims to transform Southwest Florida's workforce by increasing the proportion of working age adults with college degrees, workforce certificates, industry certifications and other high-quality credentials to 55%. The coalition has grown to more than 140 cross-sector partner organizations and 250 FutureMakers representing business, education, government, nonprofits, philanthropy, residents and students across Glades, Hendry, Collier, Lee, and Charlotte counties.
Today, 41.5% of Southwest Floridians have the education and training that employers need, leaving good jobs unfilled every year.
The annual meeting was chaired by Michael Swindle, superintendent of Hendry County Schools, and attorney Indera DeMine of DeMine Immigration Law Firm.
Keynote speaker Gerri Moll, president of Bank of America Southwest Florida, announced a $300,000 grant toward FutureMakers over the next three years that will allow the organization to build capacity and hire a manager and two college navigators.
CLICK HERE TO READ MORE