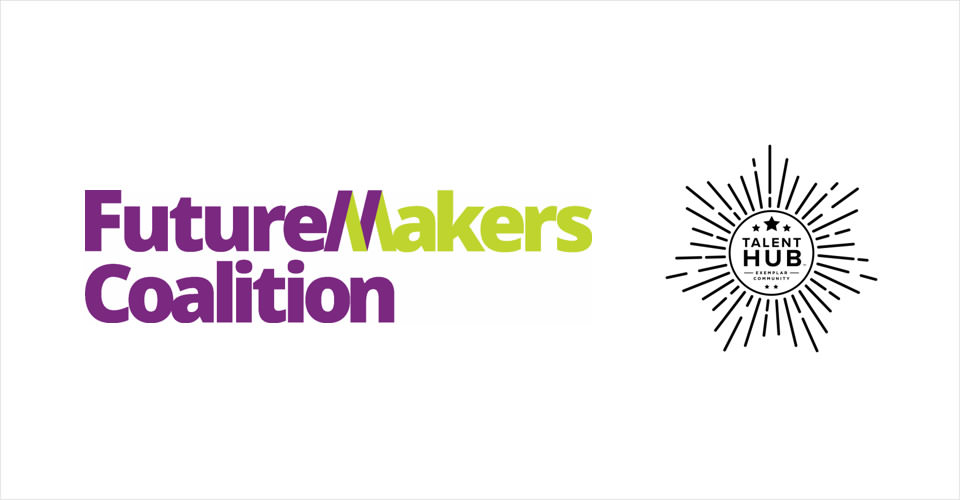 Following the 2021 Annual FutureMakers Coalition Champions Meeting, FutureMakers has announced a new partnership with Hertz. The multi-year commitment will include a $75,000 donation from Hertz over the next three years to support the Coalition's work.
FutureMakers Coalition aims to transform Southwest Florida's workforce by increasing the proportion of working age adults with college degrees, workforce certificates, industry certifications and other high-quality credentials to 55 percent. The Coalition has grown to over 140 cross-sector partner organizations and 250 FutureMakers representing business, education, government, nonprofits, philanthropy, residents, and students across Glades, Hendry, Collier, Lee, and Charlotte counties.
Today, 41.5 percent of Southwest Floridians have the education and training that employers need, leaving good jobs unfilled every year.
Hertz's multi-year commitment will further FutureMakers Coalition's goal of transforming Southwest Florida's workforce by increasing the percentage of working age (25-64 years old) adults who hold post-high school credentials to 55% by 2025.
"This funding that supports the backbone of FutureMakers' efforts and the work that goes into aligning organizations around our goal to move regional outcomes is so vital," said Tessa LeSage, FutureMakers Coalition director, Collaboratory. "It's very exciting to have Hertz at the table alongside us working to solve the region's workforce challenges for the betterment of our community for years to come."
"We are excited about our partnership with FutureMakers Coalition because collectively, we can accomplish more together," said Eric Leef, executive vice president and chief human resources officer at Hertz. "We want to collaborate with organizations that have made the commitment to address and overcome systemic barriers to access and achievement to ensure a skilled workforce for tomorrow."
"We equally want to create opportunities for underrepresented groups as part of our commitment to advancing our diversity and inclusion journey. We see the Coalition's focus on equity and systems change as a shared core value that we can advance together," Leef said. "We also see FutureMakers Coalition's status as a Talent Hub as important to our ability to replicate our successes in Southwest Florida in other markets where we have large operations across the U.S."
Two out of every three jobs in Florida will require a credential beyond a high school diploma by the year 2025. Regional data also illustrates the equity imperative in the FutureMakers' work, as education and workforce achievement gaps are reinforced by policies, practices, and beliefs that perpetuate inequitable outcomes for people of color, particularly Black and Latinx.
To help underserved communities in the region prosper, the FutureMakers Coalition has put a significant focus on its untapped workforce, those adults (25-64) without the post-high school credentials needed to fill in-demand jobs. More than 37,000 credentialed Southwest Floridians were added to the workforce since 2013.
FutureMakers Coalition is a regional collective impact initiative that has been designated a Talent Hub by Lumina Foundation in partnership with The Kresge Foundation to support local efforts to increase educational attainment. Formed in 2015 around existing regional collaborations, the Coalition is committed to creating a cradle-to-career pathway to ensure success for traditional students and adult learners. FutureMakers Coalition was one of Lumina Foundation's 75 national Community Partners in Attainment and is a member of the National Talent Network. Collaboratory provides backbone/administrative support to FutureMakers Coalition.
FutureMakers Coalition encourages businesses to join and invest in sustaining this community-changing initiative by visiting https://www.futuremakerscoalition.com or emailing Tessa LeSage at [email protected]. Contributions can be made online by Clicking Here.