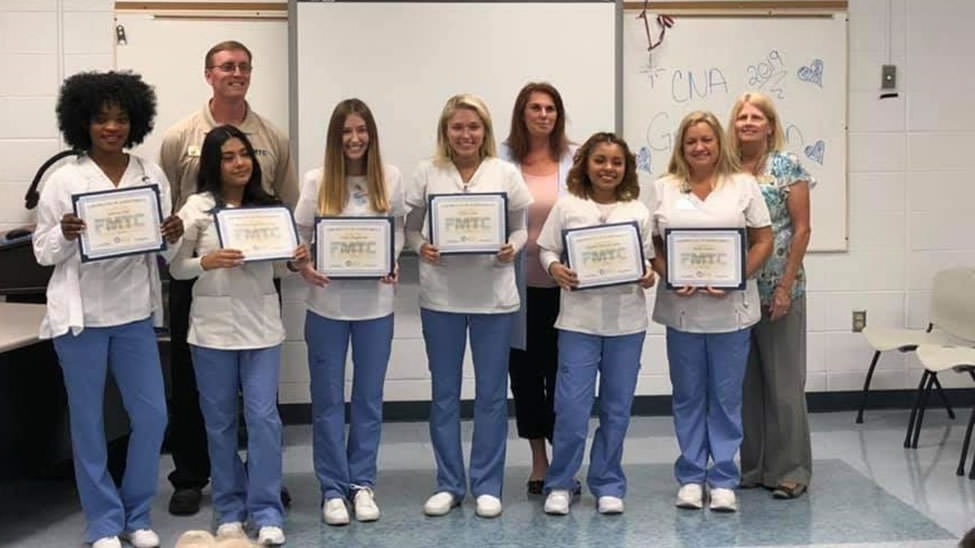 The employment demand for individuals holding a Certified Nursing Assistant, or CNA, credential has always been high in Southwest Florida but is on the rise because of the pandemic . At the same time, training programs in the region have open seats, making pursuit of this credential an excellent place to start a career. Completing CNA training programs and earning a degree opens the door for other careers in the healthcare field. FutureMakers Coalition Healthcare System Alignment Team is comprised of cross-sector FutureMakers partners, who are working to fill open seats in the CNA training programs, and subsequently fill the vacant CNA positions in healthcare settings throughout Southwest Florida.
Lack of funding and resources was originally perceived as being the issue prohibiting adults from enrolling in these training problems. The Healthcare System Alignment Team is working with our partners, including CareerSource SWFL, Lee Health, and Fort Myers and Cape Coral Technical Colleges, to remove financial barriers to help more people complete their degrees. However, after allocating philanthropic dollars towards this initiative, we determined that money was not the only barrier to filling seats and jobs.
It was found that the barriers to enrollment in these CNA programs was more so at the systems-level. Together the team has uncovered a need for on-going collaboration between workforce and educational partners as well as employers and testing companies. Seats will also be filled if there is an increase in advertising knowledge of the program as it relates to employment and funding opportunities. Finally, there is a need for employability and soft skill sets, resume writing, and interview skills preparation.
Results of the FutureMakers Coalition Healthcare System Alignment Project include filling 80% of vacant CNA positions in the first 2 years. This project was also replicated with Medical Assistants (MAs). 95% of MA graduations are currently employed within the local workforce after completing this program. Certified Nursing Assistants and Medical Assistants are in even higher demand because the need to fill these positions keep increasing in the current healthcare climate.