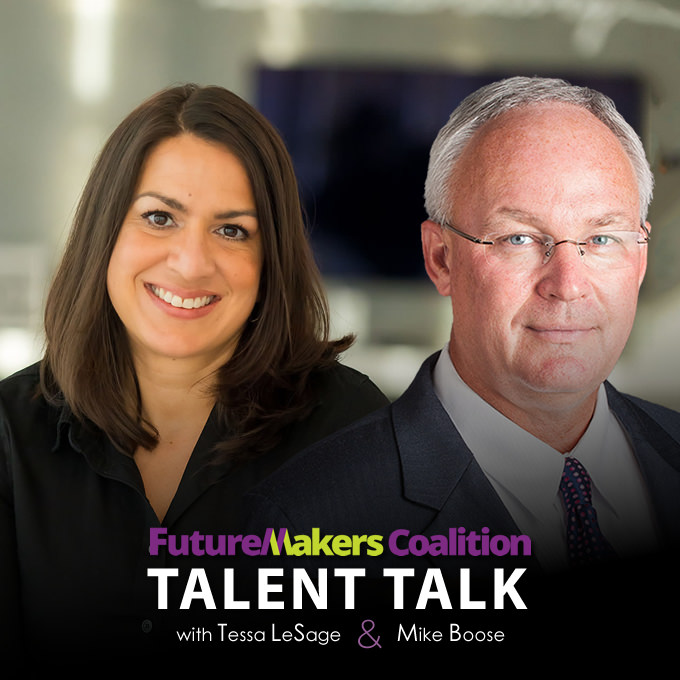 Conversations that dive deep into the ever-changing world of talent and economic development
FORT MYERS, Fla. (March 29, 2021) – The FutureMakers Coalition has launched a new podcast called Talent Talk that dives deep into the ever-changing world of talent and economic development.
Each season will include conversations from the perspectives of those designing, working in, and experiencing the talent and economic development systems.
"Given the economic impacts of COVID-19, changing perspectives on the value of a college education, and the way and speed at which work is evolving, there is no shortage of perspectives to explore," said Tessa LeSage, FutureMakers Coalition director, Southwest Florida Community Foundation, which serves as the backbone organization for the FutureMakers Coalition, and host of Talent Talk.
Season One included topics on workforce development in rural communities, shifting the way higher education does business, equity and culture competence in workplaces, student voices, adult learners adapting for success and more.
Season Two is now available and features eight episodes that discuss building skills, bold goals for workforce development, students finding inspiration, finishing a degree you started, being a student ally, careers in a year, the importance of early childhood education and prioritizing student needs.
New episodes are available each Friday.
The podcast is available on Spotify, Apple, Amazon, Google and the FutureMakers website at https://www.futuremakerscoalition.com/talenttalk/.
"We know more than 60 percent of jobs in the United States will require a post-high school credential by the year 2025," LeSage said. "The economic consequences of the COVID-19 pandemic are far more detrimental for those with only a high school degree or those with some college (no degree) with unemployment rates of 17.3 percent and 15 percent, respectively."
She added that at the same time, the idea that "college" isn't for everyone is gaining momentum and work is evolving in ways we never would've imagined just 5 to 10 years ago.
"Add the undeniable inequities designed into our talent and economic development systems and we have the recipe for fantastic conversations with a variety of different ideas and perspectives from leaders, advocates, and stakeholders throughout the talent and economic development systems in our region and beyond," she added.
The FutureMakers Coalition is a regional collective impact initiative that has been designated a Talent Hub by Lumina Foundation in partnership with The Kresge Foundation to support local efforts to increase educational attainment. Formed in 2015 around existing regional collaborations, the goal of the FutureMakers Coalition is to transform the workforce by increasing the number of Southwest Florida residents with degrees, certificates and other high-quality credentials by 2025. The Coalition is committed to creating a cradle-to-career pathway to ensure success for traditional students and adult learners. The FutureMakers Coalition was one of Lumina Foundation's 75 national Community Partners in Attainment and is a member of the Lumina Community Network. The Southwest Florida Community Foundation provides backbone/administrative support to the FutureMakers Coalition.
The Coalition has grown to over 300 FutureMakers representing business, education, government, nonprofits, philanthropy, residents, and students across Glades, Hendry, Collier, Lee, and Charlotte counties.
The FutureMakers Coalition encourages businesses to join and invest in sustaining this community-changing initiative by visiting https://www.futuremakerscoalition.com or emailing Tessa LeSage at [email protected].