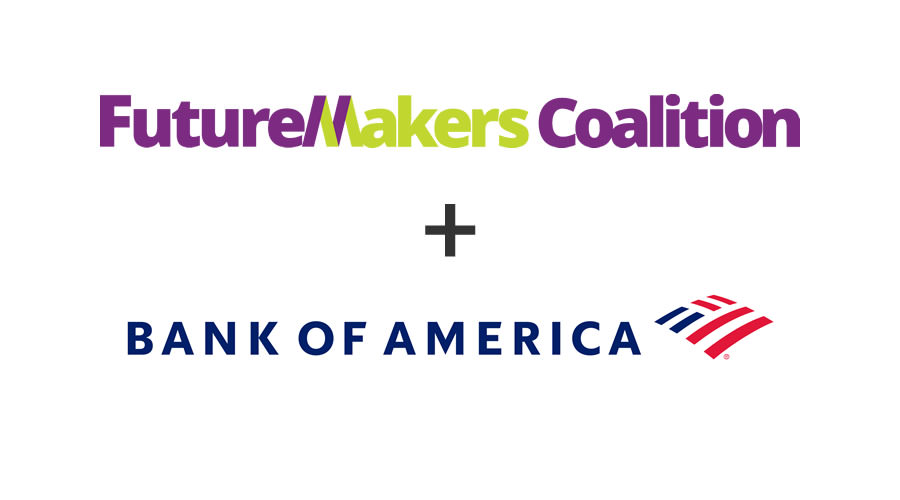 $75,000 investment from the bank helps nonprofit enhance resources and programs for underserved residents
The Bank of America Charitable Foundation recently granted $75,000 to FutureMakers Coalition/Southwest Florida Community Foundation, which  serves as the backbone organization for FutureMakers Coalition.
FutureMakers Coalition's goal is to transform Southwest Florida's workforce by increasing the percentage of working age (25-64 year old) adults that hold the post-high school credentials to 55% by 2025.
Bank of America's grant will be used by the coalition to add additional team resources that increase their already proven and impactful programs. For example, a portion of the funds will be utilized to develop career pathways resources to assist traditional age students as well as adults wishing to re-skill or upskill in identifying needed competencies, training programs and degree programs aligned with careers in SWFL. These will be developed with a focus on equity and become a roadmap for mobility and advancement for individuals. 
"The pandemic has magnified the historical inequalities faced by people of color and demonstrated a heightened need for workforce training and reskilling in underserved communities," said Gerri Moll, Southwest Florida market president for Bank of America. "By supporting organizations like FutureMakers Coalition, we are aiming for positive change, helping provide critical services and programs to families that have been disproportionately impacted by COVID-19."
More than 60% of the jobs in Florida will require a credential beyond a high school diploma by the year 2025. Regional data also illustrates the equity imperative in FutureMakers' work, as education and workforce achievement gaps are reinforced by policies, practices, and beliefs that perpetuate inequitable outcomes for people of color, particularly Black, Latinx, and Hispanic people.
To help the community prosper, FutureMakers Coalition has put a significant focus on the region's untapped workforce, those adults (25-64) without the post-high school credentials needed to fill in-demand jobs. By nurturing relationships, working along the cradle-to-career pathway, and addressing policies that uphold inequities, the Coalition has seen tremendous results. Nearly 31,000 credentialed Southwest Floridians were added to the workforce since 2013.
FutureMakers Coalition aims to transform Southwest Florida's workforce by increasing the proportion of working age adults with college degrees, workforce certificates, industry certifications and other high-quality credentials to 55%. The Coalition has grown to over 300 FutureMakers representing businesses, educators, government, nonprofits, philanthropists, residents, and students across Glades, Hendry, Collier, Lee, and Charlotte counties.
"This grant will allow us to partner to create a better future for Southwest Florida," said Tessa LeSage, FutureMakers Coalition director, Southwest Florida Community Foundation. "Bank of America's $75,000 investment will help scale our impact and initiate the leadership needed to get to 55% and help us create an equity experience poised to foster the social and economic conditions the company needs to source talent, find qualified contractors, and grow a vibrant and nurturing environment for success."
In January of 2020, Southwest Florida was designated a Talent Hub by Lumina Foundation in partnership with The Kresge Foundation and received a $125,000 award to support local efforts to increase educational attainment.
FutureMakers Coalition encourages individuals and businesses to join and invest in sustaining this community-changing initiative by visiting https://www.futuremakerscoalition.com or emailing Tessa LeSage at [email protected].