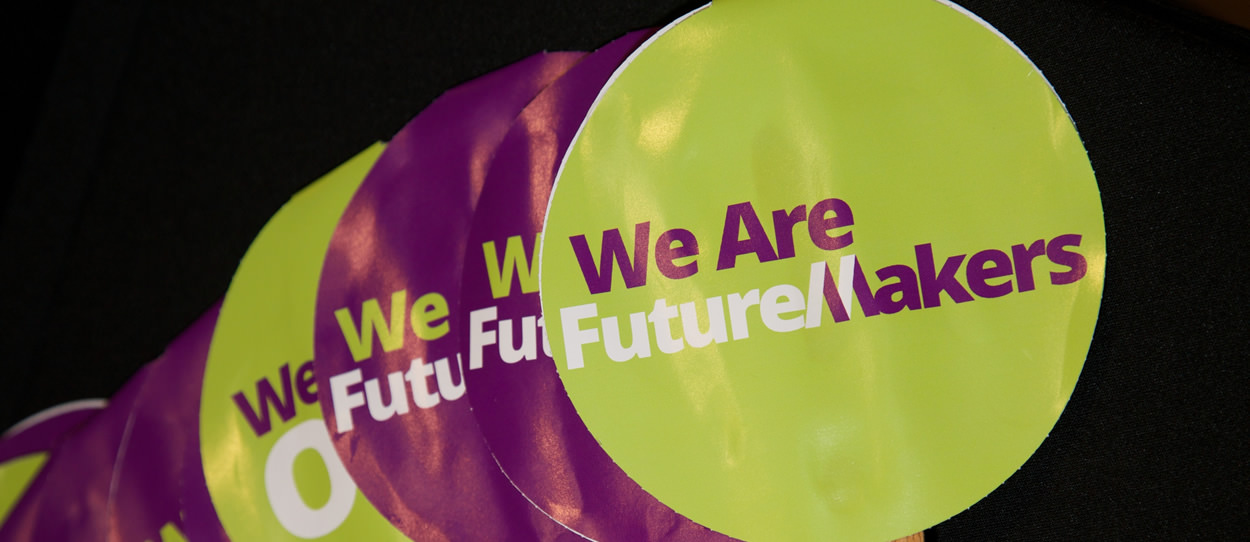 Other funders encouraged to fund the remaining amount in order to achieve desired outcomes.
The Bank of America Charitable Foundation, Inc. recently awarded the Southwest Florida Community Foundation a grant in the amount of $10,000 to aid the FutureMakers Coalition in replicating their healthcare system alignment work addressing local workforce gaps for the healthcare industry.
The FutureMakers Coalition Healthcare/Manufacturing Collaboration Workforce Pipeline will support local efforts to continue to fill Certified Nursing Assistant (CNA), Medical Assistant (MA) and Machinists positions, which are high demand jobs in Southwest Florida. This program was created to target under and unemployed individuals from low-income communities to reduce barriers and provide support through completion of a post-high school credential and launch a career in in-demand fields.
"We are so fortunate to have Bank of America as the first investor to step up and support this idea," said Sarah Owen, president and CEO of the Southwest Florida Community Foundation. "Bank of America is lending, investing and giving in local communities like Southwest Florida in order to advance local economies and create positive change."
According to Owen, with the additional $40,000 needed in funding, the coalition could replicate the program from healthcare to the manufacturing industry. This would increase the number of skilled workers in the region supporting economic development and a more sustainable economy.
"The ongoing success of the CNA/MA program has become a best practice model which should be scaled and replicated in other industries," said Tessa LeSage, Social Innovation & Sustainability Director for the Southwest Florida Community Foundation. "We would like to partner with more investors like Bank of America Charitable Foundation to work alongside the Lee County Economic Development Office, employers and partners throughout the region."
According to LeSage, based on the growing number of unfilled jobs in the manufacturing industry, we estimate a deficiency of 670 skilled workers possessing credentials necessary to fill open machining jobs.
In 2017, Bank of America Charitable Foundation contributed $10,000 to the CNA project. Those funds assisted 36 students in achieving their goal of becoming a CNA.
"With Bank of America's initial investment, we discovered that less than $300 per nursing student made a huge impact on removing a small financial barrier, that in turn, truly transformed lives," LeSage added.
With the expansion of the program, additional funds will further the region's shared goal of transforming the workforce by increasing the number of working aged adults that hold a degree or certificate. This funding opportunity will continue indefinitely as the region strives to create a more skilled workforce and sustainable economy.
"Advancing the economic mobility of our residents by providing them with job skills and opportunities ultimately strengthens this community," said Gerri Moll, Southwest Florida market president for Bank of America. "We're honored to partner with organizations like the FutureMakers Coalition, which is removing barriers and giving underserved individuals access to careers in a sector that's invaluable to Lee County."
The FutureMakers Coalition is a regional collective impact initiative for which the Southwest Florida Community Foundation provides backbone/administrative support. Formed in 2015 around existing regional collaborations, the goal of the FutureMakers Coalition is to transform the workforce by increasing the number of Southwest Florida residents with degrees, certificates and other high-quality credentials by 2025. The Coalition is committed to creating a cradle-to-career pathway to ensure success for traditional students and adult learners.
The FutureMakers Coalition was one of Lumina Foundation's 75 national Community Partners in Attainment. Residents are encouraged to join and support this community-changing initiative. For more information or to get involved, visit www.FutureMakersCoalition.com, call 239-274-5900 or email Tessa LeSage at [email protected].