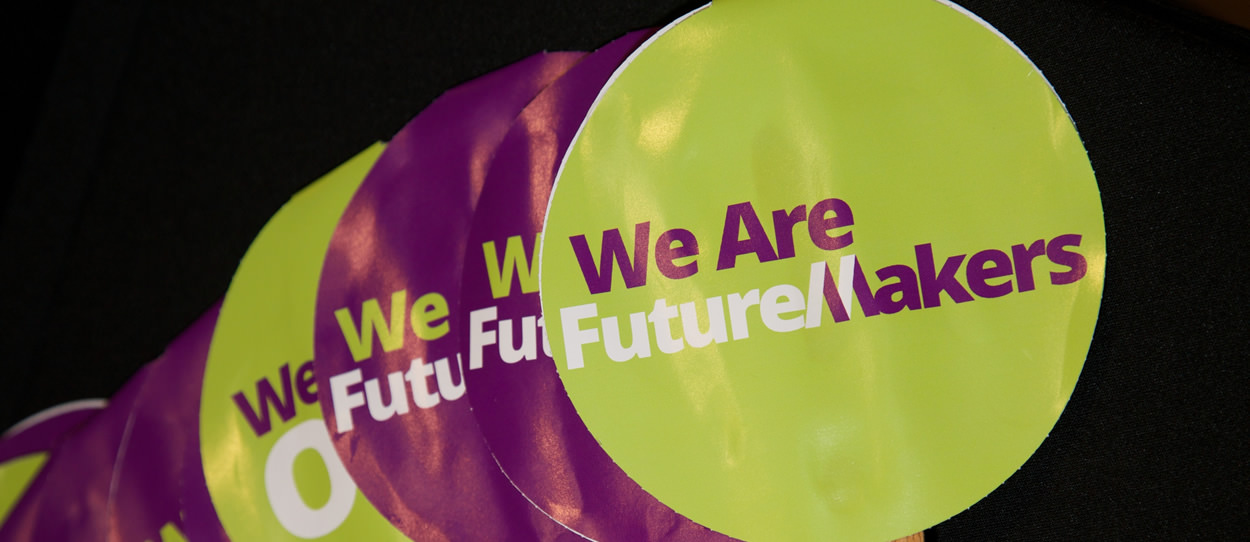 61 college students from the five county area shared perspectives and experiences
Florida SouthWestern State College students recently participated in FutureMakers' first Student Voice Summit focused on college students.
This spring, 61 students shared their perspectives and experiences by completing the Student Voice Summit survey, and 32 students attended the virtual event held in February.
The report shares insights gained from both the survey and feedback gained at the Student Voice Summit.
"It's the first time we have replicated our high school summit with college students, demonstrating it is a replicable process but also allowing us to better understand how college students are experiencing the education system," said Tessa LeSage, FutureMakers Coalition director, Southwest Florida Community Foundation, the backbone organization of the FutureMakers Coalition.
FutureMakers is a regional initiative with the goal of transforming the workforce by increasing the number of degrees, certificates, and high-quality credentials to 55 percent.
Participants of the collegiate Student Voice Summit were asked to share their thoughts on equity in education, degree completion challenges, and solutions and ideas for change.
Students emphasized appreciation for consistent communication from FSW (faculty, weekly events email, etc.) and stated the desire for regular personalized check- ins from the college staff and faculty.
Mental health was a theme that emerged within each breakout topic, whether the conversation focused on equity, degree completion challenges, solutions, or engagement. Students noted the need for mental health resources.
Another common theme throughout the summit was the importance of community and connection. Students commented that the decrease in on-campus activity and events due to the COVID-19 pandemic is a barrier to engagement. Students miss the dynamics of being in a classroom with their peers and instructor and desire the conversation and camaraderie. Students recognized the difficulty in building a sense of community, making friends, and connecting to campus with fewer opportunities to interact in person.
Students found meeting with their academic advisors helpful but still noted feeling stressed about selecting a major and program of study.
Students noted the need for help in understanding how many careers are available to them.
One student said, "Understanding different pathways would help me figure out what I want to do."
Another student commented that "I know what my goal is, but I don't exactly know the path to get there."
Students appreciated the enthusiasm of instructors and connection with college faculty as being key to staying motivated and successful.
When asked about challenges to earning a degree, students noted the increased expectations of college-level coursework, sustainable motivation challenges, working independently, and time management – especially in an online learning environment.
82% of students agreed and strongly agreed with the statement: I am hopeful for the future throughout the pandemic.
70% of students feel supported by FSW and 59% of students feel supported by their community throughout the pandemic.
Students felt the impact of the pandemic across their personal and academic lives. 100% of students noted feeling some stress from the pandemic, and 78% of students felt a lot or some impact on their mental health and wellness.
"It's critically important to hear from students and include them in efforts to understand the impact of our policies and practices as well as their recommendations for improvements that can help them reach their career goals," said Whitney Rhyne, MBA, Director, Strategic Initiatives, Florida SouthWestern State College.  "FSW, a FutureMakers Coalition partner, is committed to our regional goal to transform the workforce of SWFL through education."
The full report can be found at HERE
FutureMakers Coalition is a regional collective impact initiative that has been designated a Talent Hub by Lumina Foundation in partnership with The Kresge Foundation to support local efforts to increase educational attainment. Formed in 2015 around existing regional collaborations, the goal of FutureMakers Coalition is to transform the workforce by increasing the number of Southwest Florida residents with degrees, certificates and other high-quality credentials to 55% by 2025. The Coalition is committed to creating a cradle-to-career pathway to ensure success for traditional students and adult learners. FutureMakers Coalition was one of Lumina Foundation's 75 national Community Partners in Attainment and is a member of the National Talent Network. The Southwest Florida Community Foundation provides backbone/administrative support to FutureMakers Coalition. The Coalition has grown to over 300 FutureMakers representing business, education, government, nonprofits, philanthropy, residents, and students across Glades, Hendry, Collier, Lee, and Charlotte counties.
The FutureMakers Coalition encourages businesses to join and invest in sustaining this community-changing initiative by visiting https://www.futuremakerscoalition.com or emailing Tessa LeSage at [email protected].