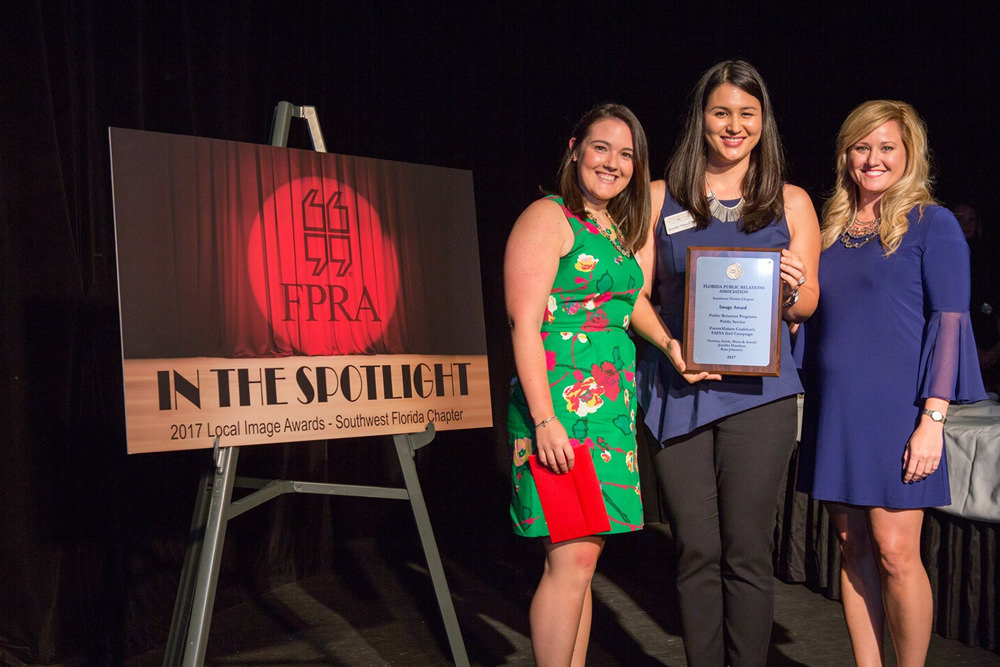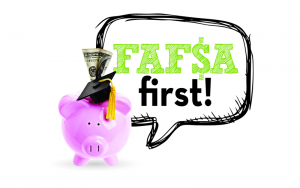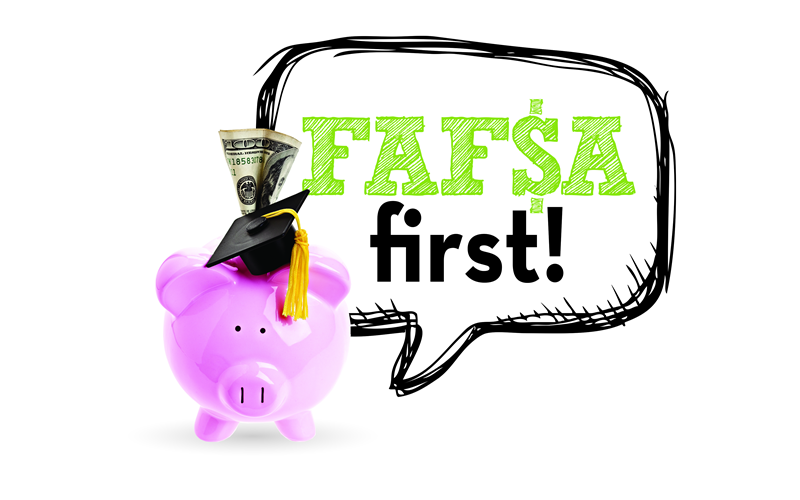 The Southwest Florida chapter of the Florida Public Relations Association presented Gravina, Smith, Matte & Arnold Marketing and Public Relations an Image Award for the firm's work on FAFSA first!, a FutureMakers Coalition public service campaign.
Gravina, Smith, Matte & Arnold developed the campaign for the FutureMakers Coalition to help inform Southwest Florida high school seniors and their parents about the Free Application for Federal Student Aid and to help educate them on the importance of filing the application to be eligible for financial aid and scholarship consideration.
Research shows FAFSA completion rates correlate with the percentage of workforce who hold degrees, certificates and high-quality credentials. The FAFSA first! campaign goal is to achieve 40 percent FAFSA completion in the region by the end of the school year, representing a 5 percent increase over the 2015-16 school year. As of March 31, 33.34 percent of Southwest Florida seniors have completed their FAFSA. Visit www.FAFSAfirst.org to learn more about the campaign.
Formed in 2015 around existing regional collaborations, the goal of the FutureMakers Coalition is to transform the workforce by increasing the number of Southwest Florida residents with degrees, certificates and other high-quality credentials by 2025. The Coalition is committed to creating a cradle-to-career pathway to ensure success for traditional students and adult learners.
Gravina, Smith, Matte & Arnold Marketing and Public Relations was founded in 1983 and specializes in developing long-term, results-oriented marketing and public relations programs for Southwest Florida's leading businesses and organizations. For more information, call 239-275-5758 or visit www.GSMA.pro.