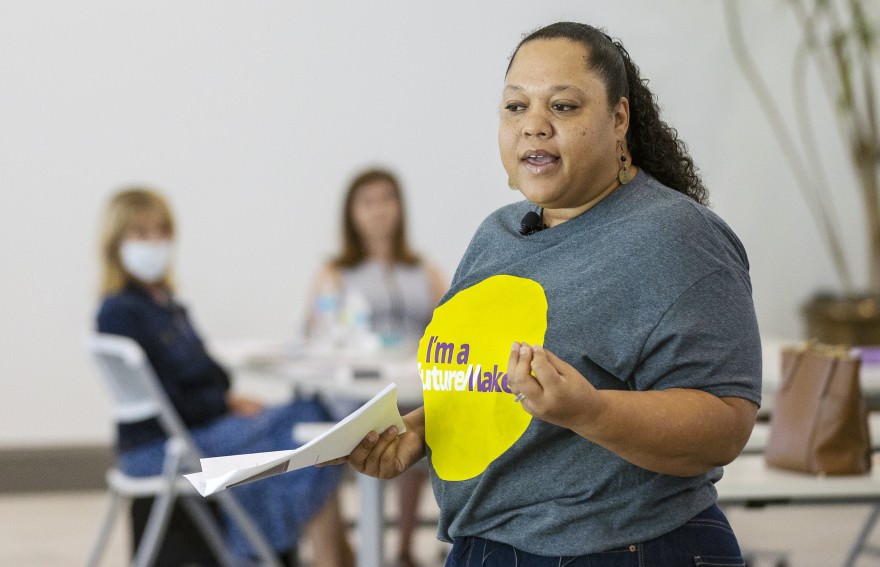 A day-long conversation on structural racism and implicit bias happened on Saturday, June 20 at the Southwest Florida Community Foundation's Collaboratory in downtown Fort Myers.
Led by Tessa LeSage and Dr. Nicole King-Smith of the FutureMakers Coalition, the group explored attitudes and stereotypes that shape our understanding, actions, and decisions in an unconscious manner.
The structural racism and implicit bias conversations were launched by FutureMakers in September 2019, and the first day-long event was held in February. The racial tension expressed in the wake of the killing of George Floyd informed Saturday's conversation. Photos and captions by Kinfay Moroti.
The next conversation is July 17, 2020. Click HERE to register.
Note: The Collaboratory followed CDC guidelines in hosting the event.