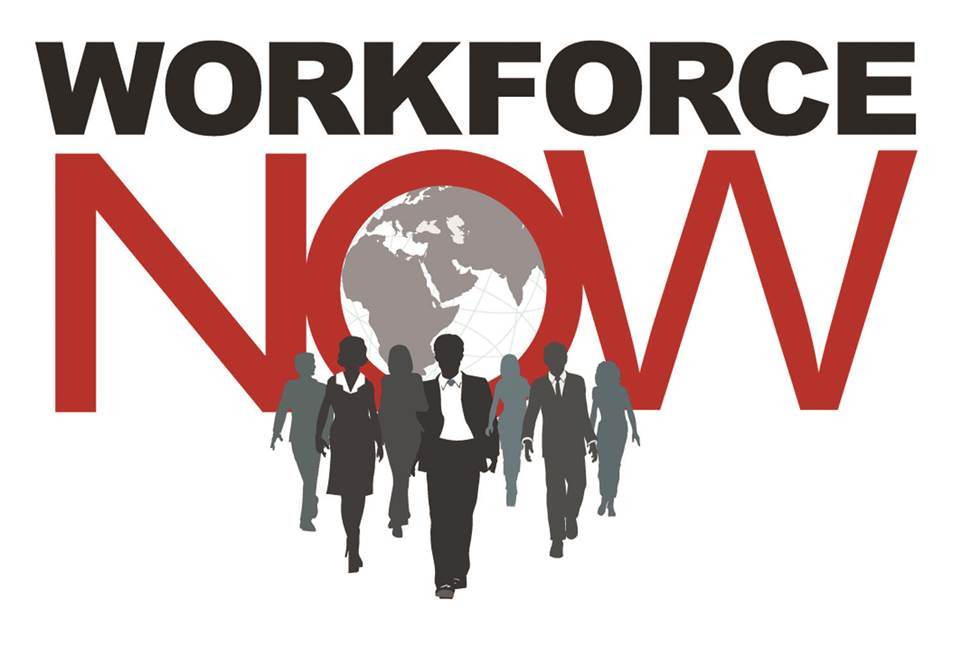 Podcast: Play in new window | Download

The sixth annual Southwest Florida workforce overview study has been released and provides key information about industries, occupations, employments gaps and projected job growth.
The study is divided into three major sections including historic, current, and projected employment by industry; employment gaps by occupation as of Summer 2018 and projected employment demand by occupation.
Which Southwest Florida occupations have the largest gaps between the number of workers demanded by employers and the available supply in the labor market?
While health care and social assistance remains one of the top employment industries in Southwest Florida, for the first time in three years, health care workers are not included on the employment gap list. Instead this year's top 10 list includes retail supervisors, retail salespersons, maintenance and repair workers, supervisors for food preparation and serving, landscaping and groundskeepers, construction trades supervisors, administrative supervisors, customer service representatives, maid and housekeeping cleaners and stock clerks and order fillers. The median wage varies from $11.08 per hour to $27.50 per hour.
Significantly, registered nurses as an industry fell from the list completely.
The study is conducted annually by Workforce Now, a research initiative that studies the regional workforce and is comprised of researchers from Florida Gulf Coast University, Hodges University and Florida SouthWestern State College. Workforce Now is a partner in the FutureMakers Coalition, a cross-sector coalition from Hendry, Glades, Collier, Lee and Charlotte counties with the shared goal of closing the higher education gap and, more importantly, retaining those high-skilled Southwest Floridians in jobs within the region.
The Florida Department of Economic Opportunity data identified 6,578 current employment gap positions for Southwest Florida, signifying a 30-percent increase (or 1,505 positions) compared to the figure reported in the Workforce Overview Study for 2017.
"If you look at the actual gap numbers for the industries listed in the top 10 employment gap list, they're not that big this year," said Christopher Westley, director of the Regional Economic Research Institute at Florida Gulf Coast University. "Also, three industries that made this list in 2015 have since dropped out. Taken together, this suggests a labor market that is pretty fluid and actually working. So a gap in Year 1 leads to an upward pressure on wages in Year 2 that signals to workers and educators what the needs are. Eventually, this leads to a diminished gap in Year 3."
The top 10 projected high demand regional growth occupations for 2017 to 2025 are retail salespersons with an average annual demand for 4,355 employees per year. This is followed by waiters and waitresses at 3,477 employees per year, cashiers at 3,154 employees per year, food preparation and serving workers at 2,544 employees per year and landscaping and groundskeeping workers at 2,022 employees per year. The next five highest occupations in demand are customer service representatives, office clerks, secretaries and administrative assistants, restaurant cooks and construction laborers.
"While the construction industry continues to recover from the recession and was the fastest growth industry from 2013 to 2017 with an increase of over 52 percent, both the accommodation and food services and retail trade have grown immensely," said Dr. Aysegul Timur, dean of the Johnson School of Business at Hodges University. "The growth can be attributed to an increasing population in the region, along with increases in tourism as well."
According to the study, health care and social assistance is projected to be the fastest-growing industry in Southwest Florida, adding an average of 1,673 employees each year from 2017 to 2025.
Additional findings of the study include:
As the economic expansion is now the second-longest on record, employment and unemployment rates in Southwest Florida have reached levels associated with their normal long-term values;
Southwest Florida has 573,482 employed workers in 2017, compared to 9.68 million employed in Florida and 153.34 million for the nation;
The average annual Southwest Florida wage is $42,114 in 2017, compared to $47,779 for Florida and $55,331 for the nation;
The largest industries by employment in 2017 are retail trade (18.5 percent, down from 18.6 percent last year), accommodation and food services (15.6 percent, up from 15.3 percent last year), health care and social assistance (13.9 percent, unchanged from last year), construction (11.7 percent, up from 11.4 percent last year), and administrative and waste services (7.4 percent, down from 7.5 percent last year);
The largest industries by wage income in 2017 are health care and social assistance (17 percent, down from 17.2 percent last year), retail trade (13.3 percent, down from 13.5 percent last year), construction (12.7 percent, up from 12.2 percent last year), professional and technical services (8.7 percent, unchanged from last year), and accommodation and food services (8.4 percent, up from 8.3 percent last year).
"The goal of this report is to promote a more efficient allocation of scarce educational resources in our region to address its workforce needs," said Dr. Debbie Psihountas, dean of the School of Business and Technology at FSW, who joined Workforce Now in July. "But knowing where to direct these resources can be difficult in a dynamic market."
The full study can be downloaded from the Regional Economic Research Institute's web site at www.fgcu.edu/cob/reri/wfn/.
The FutureMakers Coalition's goal is to transform our workforce by increasing the number of Southwest Florida residents with degrees, certificates and other high-quality credentials by the year 2025. The FutureMakers Coalition encourages residents to join and support this community-changing initiative. For more information, visit www.futuremakerscoalition.com, call 239-274-5900 or email Tessa LeSage at [email protected].
-30-
Contact: Dr. Christopher Westley, Director of the Regional Economic Research Institute
239-590-7090 or [email protected].