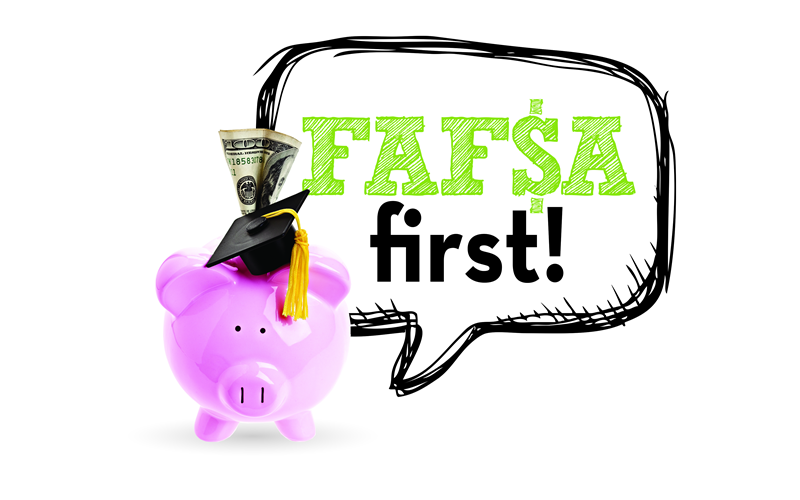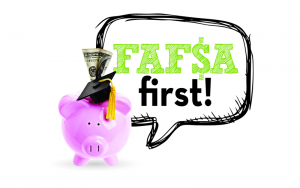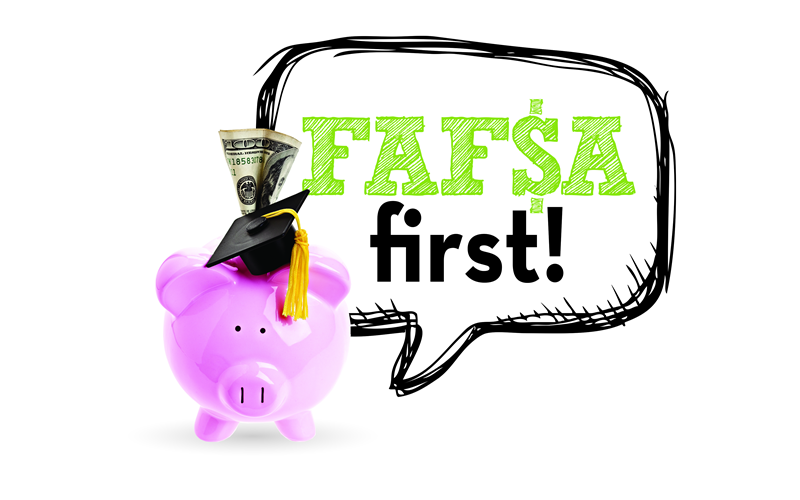 The FutureMakers Coalition has surpassed its FAFSA first! campaign goal of increasing the region's Free Application for Federal Student Aid completion rate by 5 percent. During the 2016-17 school year, 40.5 percent of Southwest Florida high school seniors completed the FAFSA, compared with 35 percent during the year prior.
"We could not be prouder of the final results," said Tessa LeSage, director of social innovation and sustainability for the Southwest Florida Community Foundation, which serves as the backbone organization for the FutureMakers Coalition. "Working together as a region, we made a meaningful difference for these budding college students that will help them for years to come."
Last fall, FutureMakers Coalition partners – including educators, workforce developers, business leaders, economic development professionals, government officials, residents and students – launched the FAFSA first! campaign to inform high school seniors and their parents about FAFSA and increase the region's completion rate.
"This campaign has proven to be a successful effort and supports our ultimate goal of transforming the Southwest Florida workforce. Research shows that there is a strong correlation between FAFSA completion rates and the percentage of the workforce with degrees, certificates and high-quality credentials," said LeSage. "A higher FAFSA completion rate in the region means that there are more students from our area who will likely be attending college or career school this fall."
Data, from Florida College Access Network, which serves as the data partner for FAFSA first!, shows that 4,794 out of 11,846 12th-graders completed their FAFSA applications throughout the region's five school districts. For an equal comparison to 2015-16 school year FAFSA completion data, only 12th –graders up to age 18 and enrolled in a public or charter high school were included in the data set.
Each district finished with the following completion rates compared with the prior year:
Charlotte County Public Schools: 35.9 percent versus 32.8 percent (3.1 percent increase)
Collier County Public Schools: 46.2 percent versus 43.2 percent (3 percent increase)
Glades County School District: 37 percent versus 35.3 percent (1.7 percent increase)
Hendry County District Schools: 43.9 percent versus 35.6 percent (8.3 percent increase)
Lee County School District: 38.6 percent versus 32.3 percent (6.3 percent increase)
"We saw increases in FAFSA completion in virtually all parts of the state," said Troy Miller, associate director for research and policy, Florida College Access Network. "The schools, districts, community partners and supporters who raised awareness and helped more students complete the FAFSA have showed us what's possible when everyone works together to boost education outcomes."
The final data shows the following high schools with top FAFSA completion rates in each respective school district:
Florida SouthWestern Collegiate High School, Charlotte County: 62.7 percent
Gulf Coast High School, Collier County: 58.4 percent
Moore Haven Middle-High School, Glades County: 37 percent
Clewiston High School, Hendry County: 44.4 percent
Fort Myers High School and Oasis Charter High School, Lee County: 60.7 percent
The 2017-18 FAFSA became available Oct. 1, 2016, three months earlier than in past years, and now requires already filed tax return information. Previously, the FAFSA was not available until Jan. 1 for filing. It required income tax information for the most recent tax year, which often meant actual tax returns hadn't yet been filed with the IRS.
Each year, the federal government provides more than $150 billion in financial aid (grants, work-study and loans) for college and career school. To apply for this aid, every high school senior who plans to attend college or career school must complete the FAFSA. State governments and many colleges, career schools and private organizations also use FAFSA information to determine additional financial aid awards.
Visit www.FAFSAfirst.org to learn more about the campaign, and for information and resources about FAFSA. Fact sheets are available for download in English, Spanish and Creole. In addition, educators and others working with students and parents on FAFSA can access the FAFSA first! Practitioners Toolkit at www.futuremakerscoalition.com/toolkit, which focuses on effective implementation of FAFSA completion strategies.
About the FutureMakers Coalition
The goal of FutureMakers Coalition is to transform Southwest Florida's workforce by increasing the number of college degrees, certificates or other high-quality credentials from 37 percent to 55 percent by 2025. The Coalition is made up of regional partners in the areas of education, government, business, nonprofit, citizen stakeholders and advocates committed to creating a cradle-to-career pathway to ensure success for traditional students and adult learners.
The FutureMakers Coalition was one of Lumina Foundation's 75 national Community Partners in Attainment. Residents are encouraged to join and support this community-changing initiative. For more information, visit www.FutureMakersCoalition.com, call 239-274-5900 or email Tessa LeSage at [email protected].