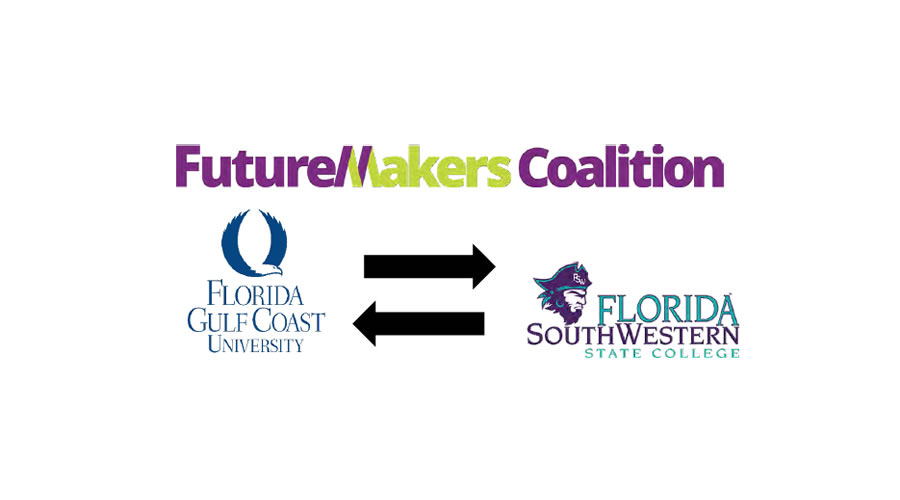 The partnership between FutureMakers Coalition, the Elsa and Peter Soderberg Charitable
Foundation, and the Lee County Industrial Development Authority partnership is a collective effort to help stop-out students, with some college credit, to return and obtain their degree. It leverages the Southwest Florida Talent Hub designation project designed to accelerate efforts to increase the number of skilled workers in our region by removing financial barriers to acquiring credentials. This takes the form of debt-forgiveness at FGCU and a fund to remove financial barriers returning at FSW. The two institutions have launched their respective initiatives.
The Return to the Nest initiative at FGCU (Florida Gulf Coast University) targets former students that stopped-out for more than three consecutive semesters and did not earn a degree, reenroll with fewer barriers and complete their Bachelor's Degree. This involves a streamlined readmission process that helps returning students in navigating a pathway to graduation. Since the launch of Return to the Nest, FGCU has readmitted a total of 367 students between spring
2020 (January) and fall 2021 (August).
The Second Look campaign at FSW (Florida SouthWestern State College) is a targeted approach to re-engage with students who stopped-out before earning a degree and did not attend another institution after departing FSW. This has resulted in the support of 436 returning to FSW and 48 students receiving Second Look grant funds.
Accomplishments to Date:
More than 800 students have been readmitted
Nearly 14% (111) have already earned a degree (including 26 Associates in Arts degrees from FGCU and 12 Associates in Arts from FSW via Reverse Transfer)
–these are degrees that otherwise would not have been added
Lacking financial support, focus on mental/physical health, and competing responsibilities appear to be some of the primary reasons students stop-out.