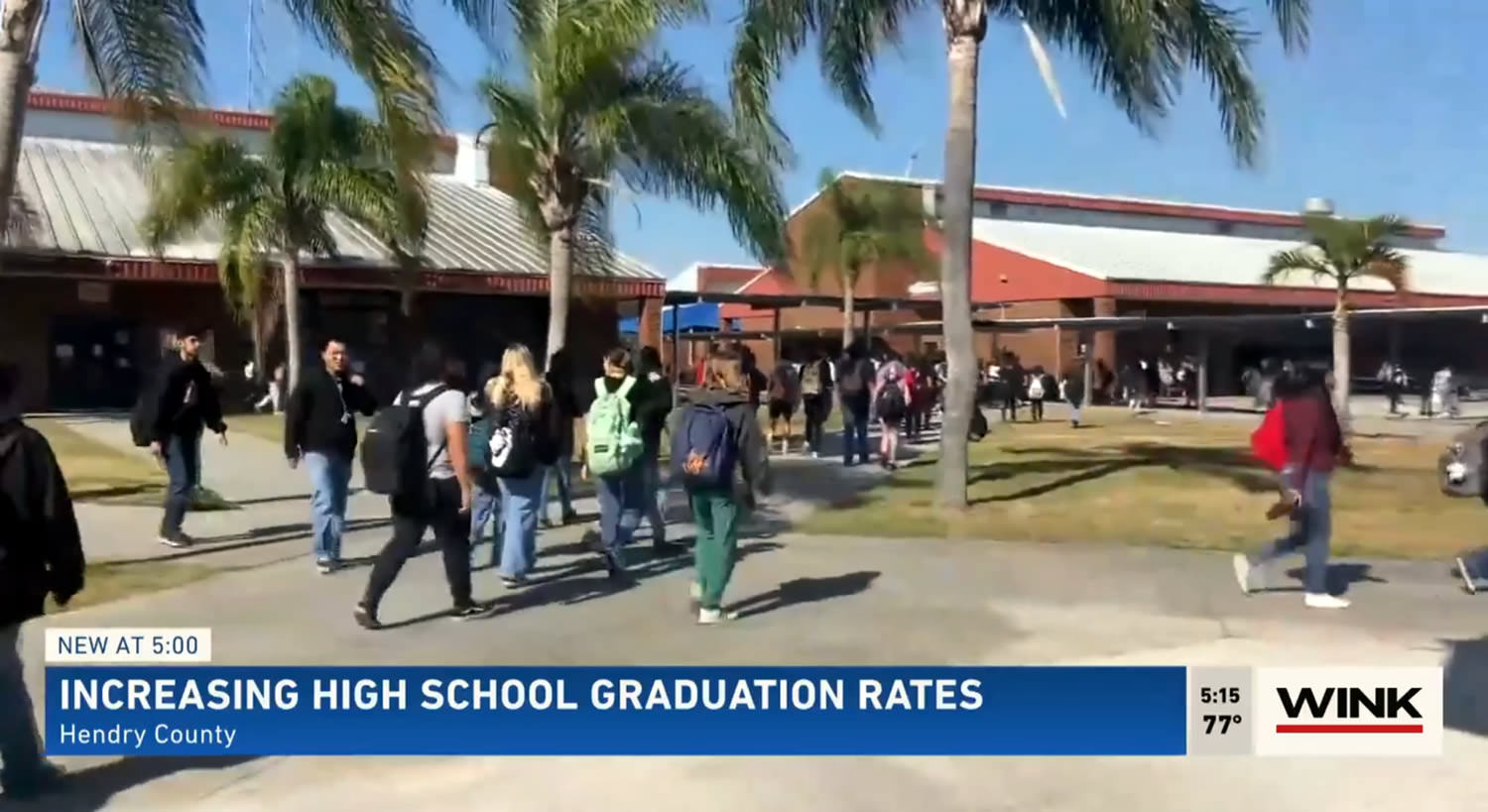 Thirteen high schoolers now have brighter futures after educators and mentors worked together to help them graduate.
These students overcame missed credits and absences to get their diplomas.
These Clewiston High School champions didn't start as champions.
When Hendry County superintendent Mike Swindle noticed a high percentage of Black male students failed to graduate from Clewiston High School, he decided to pilot the Champion Program.
"I wanted to challenge something huge that will make a large impact within this district and within the lives of students," Swindle said.
This program asked a group of mentors to help students who needed a bit of a boost.
One of those mentors, Howard Mckarie, said help doesn't necessarily mean help with school work.
"If that means reaching out in a way that going for like a hamburger and a coke, just to talk about what's going on in the home or what's going on in their lives. What's actually keeping you from being successful, what's keeping you from taking that test and passing that test? What do we need to do? How can I help," McKarie said.
The program is proof of what can happen when educators, the community and parents come together to help, said Sanchez, as secondary education director.
"I want to become a welder," said Ka'Marris Thompson, one of the students a in the program.
Ruthie Lott, his mom, said at first she couldn't believe it.
"He had a lot of stuff he had to do. But that program really helped him and he did it," she said.
Phillip Summers, principal at Clewiston High, said it's important to see them cross the graduation stage.
"Just to understand what they went through, what type of dedication they made. Just being a part of that is just a great feeling, awesome," Summers said.
The program also means a lot to the children, said Stevonia Allen, school improvement district administrator.
"Because they know they have those adults, again, wrapping their arms around them, but holding them accountable to do the things that they need," Allen said.
And what they need from their school is a diploma.