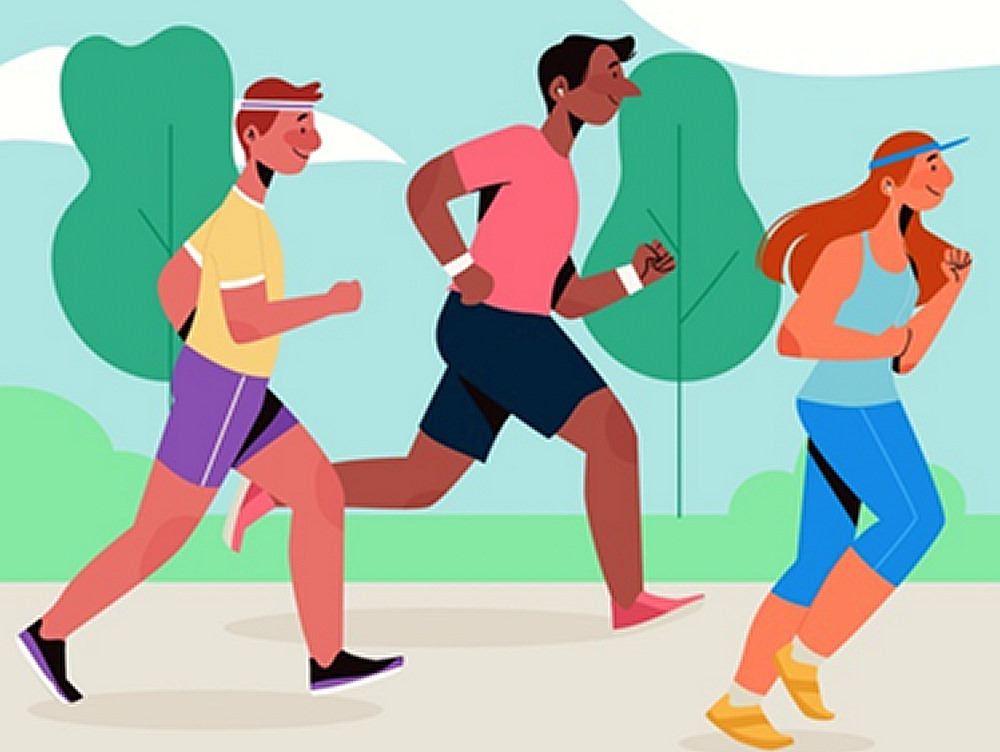 In the March 2022 newsletter, we reported how the level of educational attainment influences median family income.  Specifically, a householder whose highest educational attainment is a high school diploma earned a median family income of $61.9K in 2019, compared to $83.1K (or 34% more) for a householder with a 2-year Associate degree and $121.2K (or 96% more) for a householder with a Bachelor's degree.  Yet despite this positive correlation, postsecondary fall enrollment decreased about 4.7% between 2019 and 2020 (Figure 1).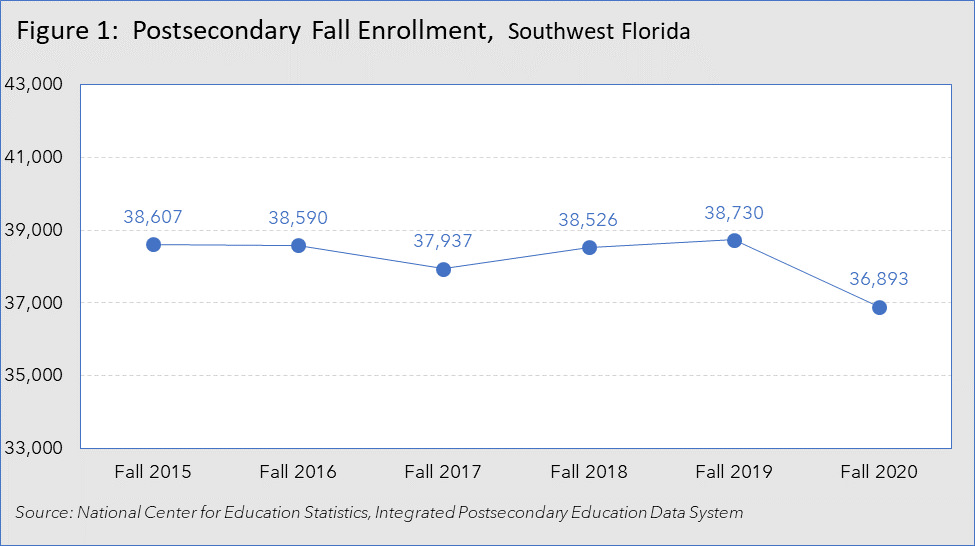 Prepared by the Regional Economic Research Institute
The reasons for this decrease in postsecondary enrollment is complex and multi-dimensional – some point to the economic volatility in the post COVID-19 pandemic era while others blame the drastically increasing costs of college tuition.  A story from NBC news (link below) examines the issue more deeply, reporting a decline in college enrollment of nearly one-million students since the fall of 2019.  The story speculates that students may be foregoing college (and the related expenses) for the shorter-term gains in wages even among workers without a college degree.
https://www.nbcnews.com/now/video/research-shows-decline-of-nearly-one-million-students-in-u-s-colleges-138871877807
For instance, the NBC story cites Walmart's move to increase the salary of their first-year commercial truck drivers from $87K per year to $95-$110 per year.  (No doubt that a 6-figure salary after high school is extremely tempting!)  It is important to note two critical factors, however.  First, the current high demand for truck drivers coupled with the low supply of qualified drivers is pushing-up wages – a market condition that may not last forever.  Second, graduating students don't immediately trade-in their gaps and gowns for truckers' licenses.  Would-be drivers must first complete an extensive certification program in order to qualify to be a commercial truck driver.  As an example, the Lee County Economic Development Office is working with Hodges University to offer a commercial driver training program through FleetForce Truck Driving School beginning in October 2022 (link below).
https://www.ttnews.com/articles/fleetforce-plans-expand-driver-training-program-florida
(NOTE:  For those who may be interested, information about another commercial truck driver training resource is provided at the end of the article.)
Many experts agree that the United States will continue its decades-long transition from a goods-producing economy to a more service-providing economy.  At the very least, advances in technology alone guarantee that, no matter what industry or specific job, employees will have to continually grow their professional knowledge and skills in order to keep pace with a quickly evolving workplace.  Therefore, today's graduating students must adopt a marathoner's mindset to successfully navigate a 40+ year career.  Fortunately, businesses of all types recognize these challenges and are creating tailored business-education partnerships with the regional educational institutions, as well as offering education assistance as part of their employee benefits packages.  In addition, higher education institutions have introduced innovative micro-credentialing programs and other part-time and on-line education options that accommodate the flexible needs of lifelong adult learners.  FutureMakers Coalition is working diligently with its network of education and business leaders to make a student's first steps in the career marathon an easier one.
Career Online High School is an online high school where one can earn an accredited high school diploma and career certificate at the same time.  Classes are offered online with the flexibility of 24/7 access.  Students receive support from certified instructors and an academic coach for additional support along the way.  There are ten career certificates to choose from, one of which is Commercial Driving.  The certificate program in Commercial Driving teaches and prepares students to obtain a Commercial Drivers' License (CDL) and employment as a truck driver and/or commercial driver.  Full scholarships are available through the Lee County Library!  Contact April Mesa at [email protected] for more information.