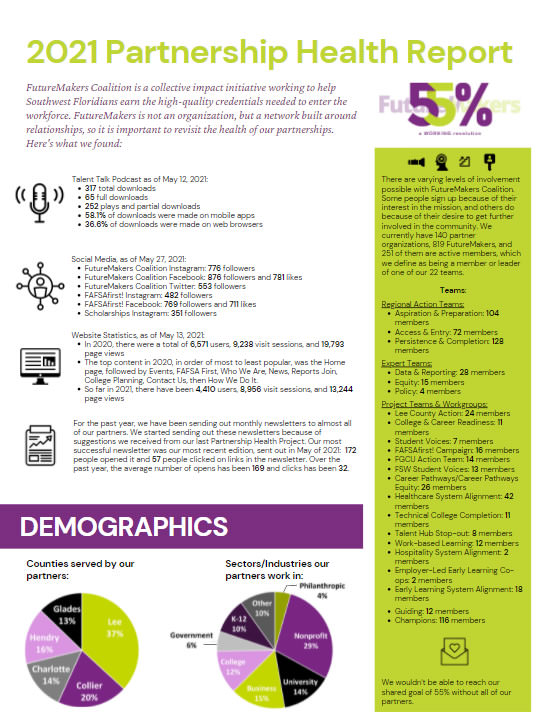 FutureMakers Partner Spotlight: 
Partnership Health Report
FutureMakers Coalition is not an organization, but a network built around relationships, so that is why we felt it was important to revisit our Partnership Health. Over the past couple months, we have analyzed data across many platforms to obtain information to include in this report. We gathered data from almost 100 FutureMakers through a survey sent out in February, determined how many followers we have on our social media platforms, calculated how many people visited our website over the past year, and much more in order to determine the health of our partnerships.
Click here to read the full report
FSW Student Voice Report
FSW students participated in FutureMakers Coalition's first Student Voice Summit focused on college students. This spring, 61 students shared their perspectives and experiences by completing the Student Voice Summit survey, and 32 students attended the virtual event held on February 23, 2021. This report shares insights gained from both the survey and feedback gained at the Student Voice Summit.
Click here to view the full report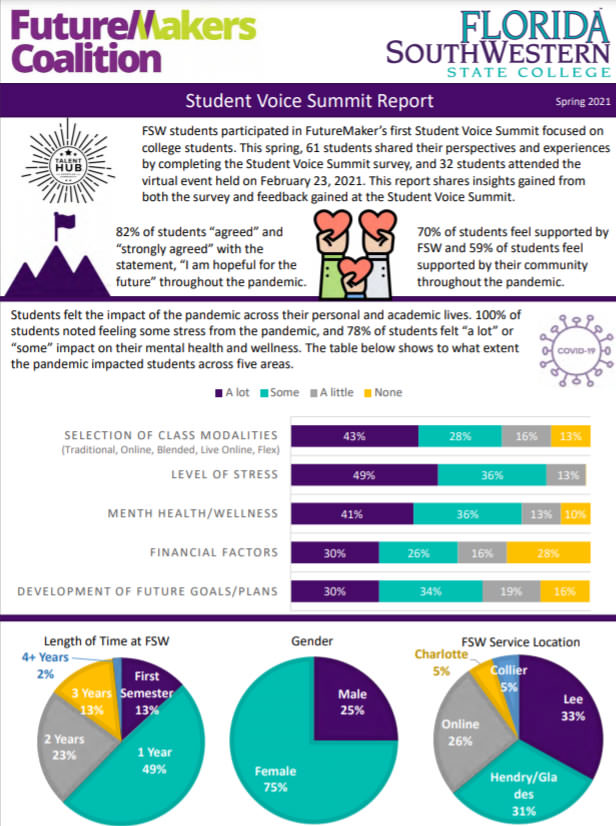 Calling all FutureMakers!
Are you looking to get more involved with FutureMakers Coalition and your community? We are currently developing a new Expert Team, the Policy Team! If you are interested in joining this team, please email Shawn Khan at [email protected].
Upcoming FutureMakers Events
Regional Action Team Quarterly Meetings:
Access & Entry Team – July 15, 9 am Register
Aspiration & Preparation Team – July 21, 12 pm Register
Persistence & Completion Team – August 16, 2 pm Register
Equity Conversations:
FutureMakers Intro to a Conversation About Structural Racism & Implicit Bias – June 11, 1 pm Register
FutureMakers In-person Conversation About Structural Racism & Implicit Bias – June 18, 9 am – 4 pm Register
FutureMakers Intro to a Conversation About Structural Racism & Implicit Bias – June 24, 12 pm Register


FutureMakers Coalition launched a podcast, Talent Talk, hosted by Tessa LeSage. These conversations dive deep into the ever-changing world of talent and economic development from the perspectives of those designing, working in, and experiencing these systems.
In this episode of the FutureMakers Coalition Talent Talk we hear from Kristen Vanselow, the Director of Operations for FGCU Complete. Kristen describes what the FGCU Complete program is and their goal of welcoming back adult-learners, removing barriers to degree completion, being more inclusive for this student population, and personalizing the experience for adult-learners. She discusses the difference between student groups and the different challenges they face depending on life experience. Kristen also shares with us FGCU's definition of "stop-out students" and this university's dedication to welcoming these students back and doing everything they can to create an environment in which they can thrive and finish what they started.
Click here to listen, or find us on other streaming platforms!

A Tale of Two (City) Schools
When I took on the project manager role for FutureMakers Coalition's Data & Reporting Team, one of my personal goals was to learn about the various sources of education and workforce development data that the Coalition's Action Teams use to guide their efforts. The upcoming annual Education and Workforce Outcomes Report relies heavily on federal and state databases and presents data at the regional and county levels for the five counties in southwest Florida. Past newsletter articles have explored other data sources that allowed us to drill down further to specific county zip codes. This article continues the exploration of data sources at the school level.
Click here to read more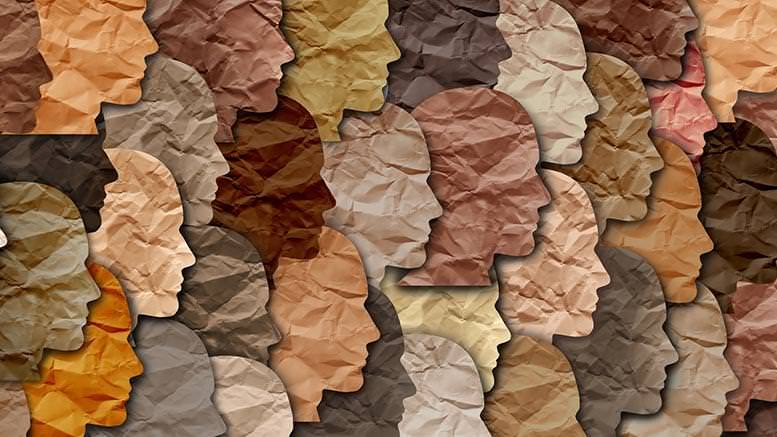 A comprehensive game plan to better serve adult learners of color
Community colleges can play a key role in helping adult learners of color prepare for jobs — especially as the economy revs up — but it will require a keen eye in designing, implementing and marketing programs and services that appeal to them, says a report by the Community College Research Center (CCRC).
Click to read more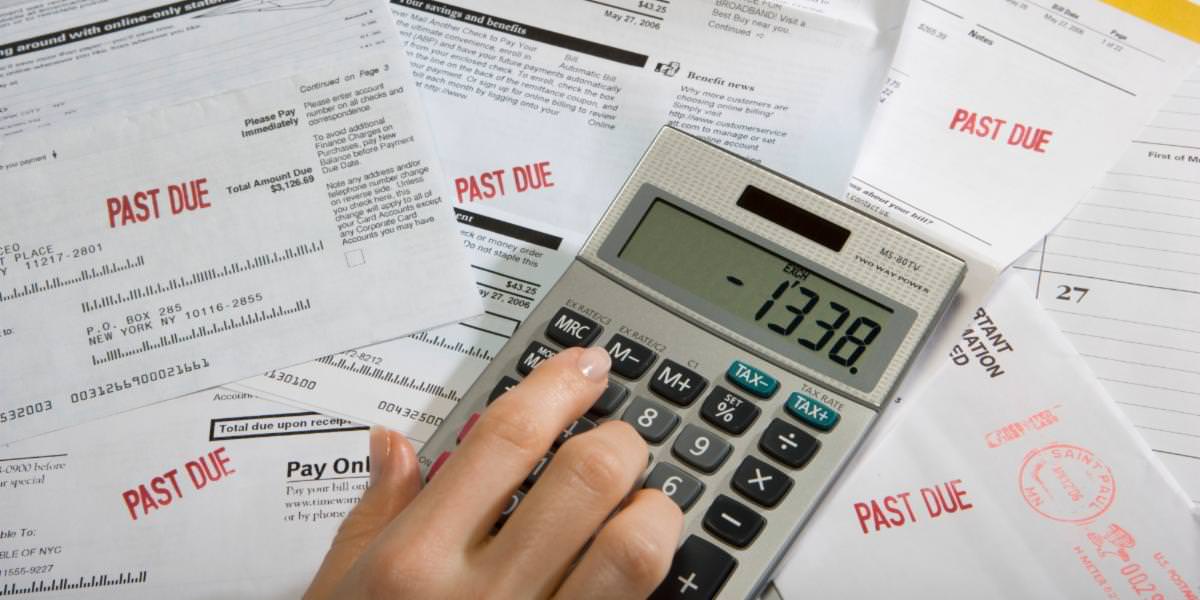 Public colleges shock students by sending them to costly debt agencies

With the large increase in tuition prices, students can easily be forced to make the decision between paying for school and other expenses. Also, debt can increase by nearly a third in several months in some states due to fees and interest.
Click to read more